Blue Jackets D Prout suspended one game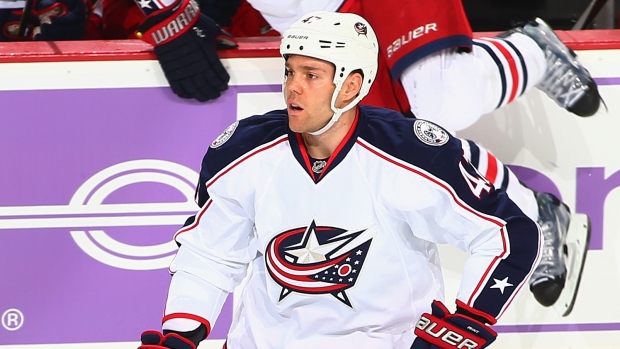 Columbus Blue Jackets defenceman Dalton Prout has been suspended one game by the NHL's Department of Player Safety for his sucker punch on Tampa Bay Lightning forward Nikita Kucherov.
The incident took place in the second period of the Blue Jackets' 4-0 loss to the Lightning on Sunday. Prout was assessed a two-minute minor for roughing and was given a game misconduct.
Prout, 26, has scored two goals and five points in 52 games this season.
He avoided a suspension earlier this season after a questionable cross-check in December on then-Pittsburgh Penguins forward Sergei Plotnikov.