Blue Jays pass in Rule 5 Draft, keep prospects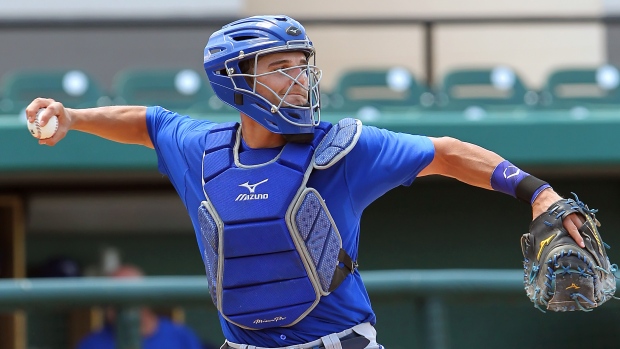 The Rule 5 Draft came and went Thursday with the Toronto Blue Jays electing not to select any players.
Players eligible for the Rule 5 Draft are minor leaguers that have been left off their Major League club's 40-man roster. Any player selected in the Rule 5 Draft must remain with the club they were selected by all season or they have to be offered back to their original club.
Two names of interest for the Jays, 2014 first-rounder Max Pentecost and Canadian pitcher Jordan Romano, were not selected and will remain with the organization.
The Jays have had success in the Rule 5 Draft recently, grabbing reliever Joe Biagini in 2015.
Former Blue Jays prospect Anthony Gose, whom the team traded in 2014 for second baseman Devon Travis, was selected by the Houston Astros as a pitcher. Gose was a centre fielder for the Jays.