Blue Jays release SP Latos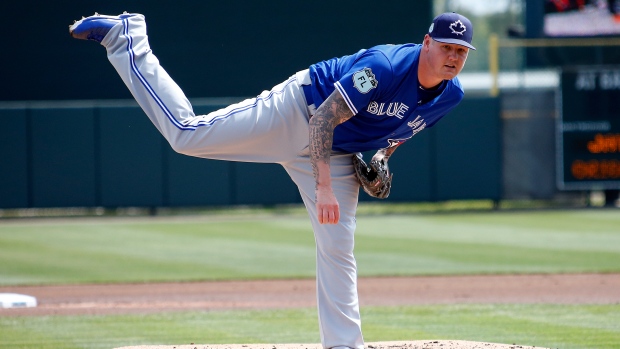 Mat Latos has been released by the Toronto Blue Jays according to the Buffalo Bisons, their Triple-A affiliate.
Latos was 0-1 in three starts with the Blue Jays this year. He surrendered 19 hits and 11 runs over 15 innings of work, good for an ERA of 6.60.
The 29-year-old had much better numbers over six appearances in Triple-A this season, posting an ERA of 3.81 while striking out 24 batters over 26 innings.
He was not on the Blue Jays' 40-man roster at the time of his release.