Bolts' Bishop, Johnson reveal injuries
Two key Tampa Bay Lightning players dealt with debilitating injuries throughout the Stanley Cup Finals, and both were finally able to disclose the serious nature of each following a Game 6 defeat to the Chicago Blackhawks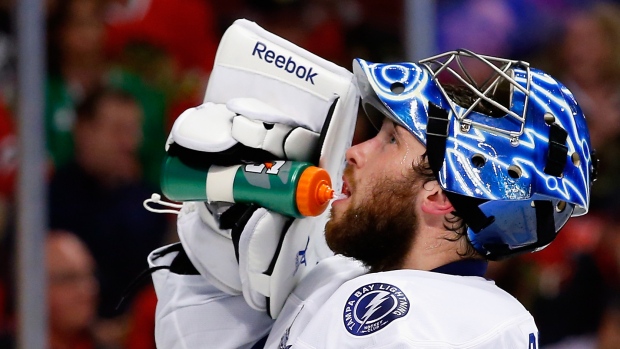 Tampa, FL - Two key Tampa Bay Lightning players dealt with debilitating injuries throughout the Stanley Cup Finals, and both were finally able to disclose the serious nature of each following a Game 6 defeat to the Chicago Blackhawks.
According to the Tampa Bay Times, starting goaltender Ben Bishop played through a torn groin suffered in Game 2, while speedy winger Tyler Johnson's offense dried up because of a broken right wrist sustained in Game 1.
Bishop, of course, departed Game 2 on two occasions due to a then unknown and undisclosed issue, eventually giving way to backup Andrei Vasilevskiy. He got the start, and won, Game 3, but sat out in favor of Vasilevskiy in a Game 4 loss before coming back to complete the final two contests in the series.
Johnson led the entire NHL in goals (13) and points (23) during the Bolts' surge to the final round, but he totaled just one score in his last 10 postseason appearances.