Bolts re-sign forward Erne to 1-year deal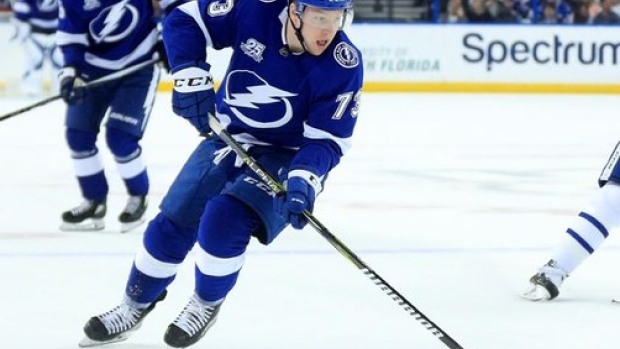 The Tampa Bay Lightning have re-signed forward Adam Erne to a one-year deal worth $800,000, the club announced Wednesday.
The move means Tampa has re-signed all of their restricted free agents for the summer.
The signing of Erne comes on the heels of the Lightning handing forward Nikita Kucherov an eight-year extension worth $76 million.
Erne played in 23 games for the Bolts last season, scoring three goals and adding one assist.
The 23-year-old New Haven, Conn., native was selected in the second round (No. 33 overall) by the Lightning in 2016. He has appeared in 49 games over his two-year career.