Bolts' Sergachev: OHL isn't an option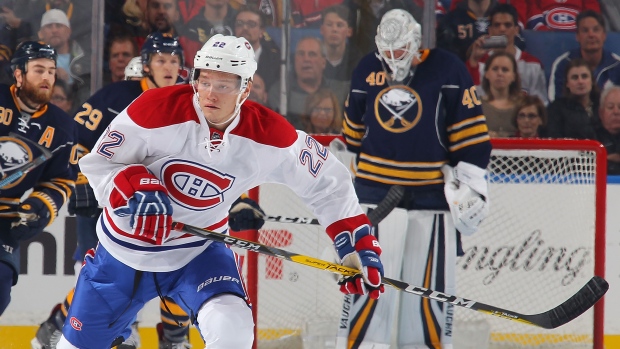 Acquired by the Tampa Bay Lightning in June, Mikhail Sergachev has set his sights on a roster spot with the team this season.
Sergachev, who was traded by the Montreal Canadiens in exchange for Jonathan Drouin, told the Tampa Bay Times he has no interest in returning to the Windsor Spitfires in October.
"I think I'm at that level that I can make the team and play my game at the NHL level," Sergachev told the Times. "I think I can do that. For me, going back to juniors is not even an option."
The 19-year-old appeared in four regular season games with the Canadiens last season before being sent back to the OHL. He scored 10 goals and posted 33 assists in 50 games with the Spitfires and added one goal and three points in seven postseason contests as the Spitfires won the Memorial Cup.
Selected ninth overall in the 2016 draft, Sergachev will face plenty of competition in training camp. The Lightning already have seven defencemen who saw significant time in the NHL last season.
Sergachev will likely be battling for a spot with Slater Koekkoek and Jake Dotchin for a roster spot. Koekkoek, a first-round pick in 2012, appeared in 29 games with the Lightning last season, while Dotchin dressed in 35 games.
In addition, the Lightning traded two draft picks and the rights to KHL star Nikita Gusev to the Vegas Golden Knights in June to protect Koekkoek and Dotchin in the expansion draft.
Lightning general manager Steve Yzerman said the team will give Sergachev a good look in training camp as they decide if he's NHL-ready.
"We're in no rush to have to (make a decision)," Yzerman said. "It's as simple as showing you're ready to play and as a defenceman you can handle the defensive responsibilities."
As part of the conditions of the Drouin trade, if Sergachev plays less than 40 games combined in the regular season and playoffs this year, the Lightning will acquire the Canadiens' second-round pick in June's draft. The Lightning gave up their 2017 second-round selection in the trade with the Golden Knights.
Victor Hedman, Anton Stralman, Braydon Coburn, Dan Girardi and Andrej Sustr are considered locks on the blueline.