Bombers' Dressler to play vs. Roughriders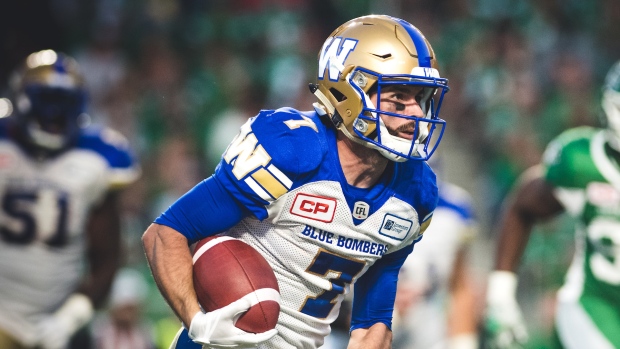 Winnipeg Blue Bombers receiver Weston Dressler will play against the Saskatchewan Roughriders in an important West Division clash on Saturday afternoon, according to Bob Irving of CJOB.
Dresser tested out his lower-body injury Saturday morning before making his decision, according to TSN 1290's Darrin Bauming.
Head coach Mike O'Shea told the media Thursday that Dressler was injured when he got tied up during 12-on-12 drills in practice Wednesday.
Dressler has played 11 games with the Bombers this season with 431 receiving yards and four touchdowns.