Bombers re-sign DB Leggett to one-year deal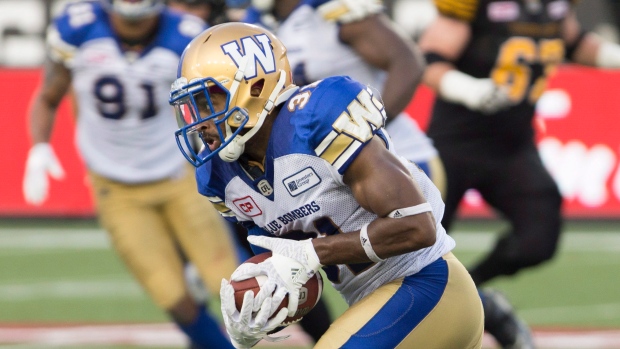 The Winnipeg Blue Bombers signed defensive back Maurice Leggett to a one-year contract for the 2018 season on Tuesday.
Leggett was scheduled to become a free agent next week. He posted 50 tackles, three sacks, three interceptions and three forced fumbles last season.
The 31-year-old returned one interception for a touchdown and also had a punt return for a touchdown last year.
"Maurice Leggett has shown the ability to change games defensively for us for a number of seasons now," said general manager Kyle Walters in a release. "His ability to simply make plays is evident every time he steps on the field, and his athleticism and versatility is important for us. This is a key piece of our roster we were able to re-sign today, and we're very pleased about that."
The Blue Bombers described Leggett as "one of the club's most dominant defensive players since 2014" in their release on Tuesday.