Bombers welcome back LB Wild; release LB Simmons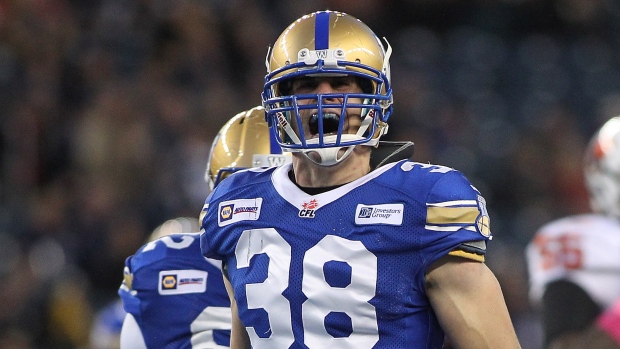 The Winnipeg Blue Bombers welcomed back linebacker Ian Wild on Tuesday.
Wild spent two seasons in Winnipeg before signing with the Pittsburgh Steelers this past offseason. He played in 29 career games with Winnipeg during that time, starting in 13 games, and finishing with 142 defensive tackles, 27 special teams tackles, five forced fumbles, and one fumble recovery which was returned for a touchdown.
"It goes without saying that we value the type of player and person Ian Wild is, both on and off the field," said Blue Bombers general manager Kyle Walters. "He was one of our best defensive players last season, and to have him return to Winnipeg is very exciting for us. He will come in and make an immediate impact on our roster. "
Wild started 14 games with Winnipeg in 2014 and led the team with 73 tackles, finishing 10th in the CFL. He was one of only two CFL players in the top 25 in both defensive and special teams tackles, and had two games with ten or more tackles.
He was nominated as Winnipeg's Most Outstanding Rookie in 2013, racking up 69 tackles, 14 special teams tackles, one sack and one fumble recovery.
The Blue Bombers also signed former Atlanta Falcons receiver Kevin Cone on Tuesday.
The Georgia Tech product played 28 games with Falcons and also had brief stints with Miami and Cleveland.
Winnipeg also released LB Jasper Simmons, who they picked up after he was released by the Calgary Stampeders earlier this off-season.
Simmons was released by the Stampeders after his agent publicly complained about his playing time in Calgary.