BoSox owner Henry wants to change name of Yawkey Way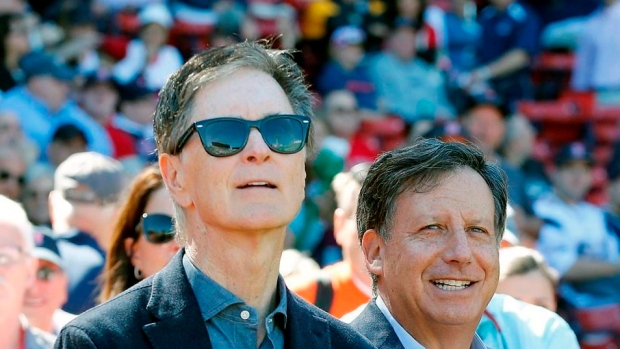 Stating that he is "haunted" by former Boston Red Sox owner Tom Yawkey's racist legacy, current team owner John Henry says he would like to the city of Boston to change the name of Yawkey Way outside of Fenway Park.
The street was dedicated to Yawkey, who owned the club from 1933 to 1976, in 1977.
"I discussed this a number of times with the previous mayoral administration and they did not want to open what they saw as a can of worms," Henry in an email to the Boston Herald's Michael Silverman. "There are a number of buildings and institutions that bear the same name. The sale of the Red Sox by John Harrington helped to fund a number of very good works in the city done by the Yawkey Foundation (we had no control over where any monies were spent). The Yawkey Foundation has done a lot of great things over the years that have nothing to do with our history."
Under Yawkey, the Red Sox were the last team in Major League Baseball to integrate in 1959, 12 years after baseball's colour barrier was initially broken.
The street is publicly funded by the city through taxpayer funds, so Henry is unable to make any kind of unilateral decision, but he says he'd be in favour of renaming the street after recently retired slugger David Ortiz.
"The Red Sox don't control the naming or renaming of streets," Henry said. "But for me, personally, the street name has always been a consistent reminder that it is our job to ensure the Red Sox are not just multi-cultural, but stand for as many of the right things in our community as we can – particularly in our African-American community and in the Dominican community that has embraced us so fully. The Red Sox Foundation and other organizations the Sox created such as Home Base have accomplished a lot over the last 15 years, but I am still haunted by what went on here a long time before we arrived."
While the discussion has been spurred by the nationwide movement to remove Confederate monuments across the United States, the Red Sox have dealt with a pair of accusations of fan racism in recent months.
In May, Baltimore Orioles outfielder Adam Jones was beated by racial slurs from Red Sox fans at Fenway and had a bag of peanuts thrown at him from the stands. Last fall, Red Sox starter David Price said he heard racial slurs while warming up in the bullpen.
Following the Jones incident, the team vowed to ban any fan heard using racist language from the stadium for life.