Boynton joins NHL concussion lawsuit, pledges brain to science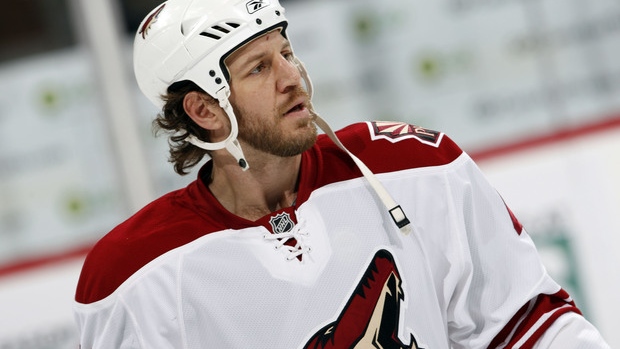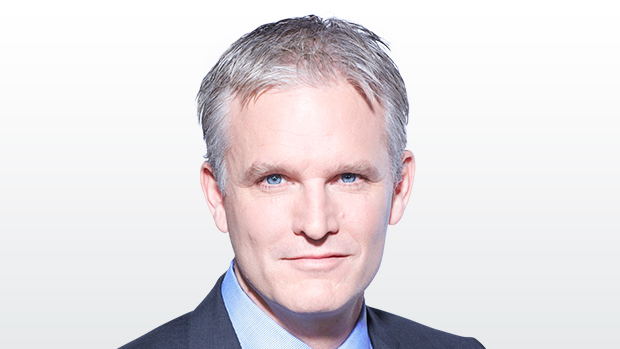 Former National Hockey League defenceman Nick Boynton says he is joining the concussion lawsuit against the league and pledging his brain to the Concussion Legacy Foundation in Boston.
"I think the NHL has misread its hand," Boynton said in an interview on Wednesday with TSN. "This is not going away. This is much bigger than they hoped. I don't want any money at all. I just want research and funding and for them to have neurologists for teams.

"We have to take decisions about going back into games out of players' hands. Boxers in the ring get counted out. They don't splash water on their face and get thrown back in to fight. That happened with me repeatedly. With me, a trainer or doctor never said, 'You're not going in.' How does that happen?"

The 39-year-old native of Nobleton, Ont., played 605 NHL games with Boston, Arizona, Florida, Anaheim, Chicago and Philadelphia. Drafted 21st overall in the 1999 entry draft by Boston after playing in the Ontario Hockey League for the Ottawa 67's, Boynton was a member of the Stanley Cup-winning Blackhawks during the 2009-10 season.
Boynton wrote a powerful first-hand account of his struggles dealing with the symptoms of repeated brain trauma in The Players Tribune last week. He wrote that he was diagnosed with as many as 10 confirmed concussions during his NHL career and that he has struggled with depression, anxiety and substance abuse.

Boynton said he expects he'll be blacklisted by the league and its teams after going public with his story.

"It was time to tell my story," he said. "I was part of the problem. I went along with it and kept my mouth shut. I'm embarrassed and disgusted by that. I'm comfortable in my skin and whether I'm a farmer or whatever, my life doesn't have to revolve around hockey and I'm happy closing a chapter. As far as being blacklisted, this is the best thing I'll end up doing in my hockey career."

Boynton's father, Neil, who runs a sod farm in Nobleton, said he's proud of his son for speaking out.

"I noticed a change in him midway through his career and I wasn't sure what was going on," Neil said in an interview on Thursday. "Nick had his good times but we would just wait for the bad times. The good news is there's more to life than hockey for Nick. He's got his wife, Jen, and his kids and has lots of life to still live."

In 2015, Boynton, then an announcer with the Arizona Coyotes radio broadcasts, was arrested and allegedly bit a police officer during an altercation in a Buffalo casino. He pled guilty to disorderly conduct charges and agreed to perform 100 hours of community service as well as continue with alcohol counseling.
"I'm not using drugs or alcohol today," he said. "I've been open about my story. I had those problems."

Boynton traces his substance abuse problems to his days with the Boston Bruins, when he said team trainers would walk the aisle of the team charter plane and hand out Ambien, a sleep aid, as well as Percocet and Vicodin, both opioid painkillers that are highly addictive.

A Bruins spokesman declined comment on Boynton's claims
"This has torn my family apart," Boynton said. "I've done and said things that are horrible and I'm glad I'm still here to be able to take them back."

The Concussion Legacy Foundation works alongside scientists at the CTE Center at Boston University. Dr. Ann McKee, a neuropathologist there, has studied the brains of more than 100 former pro football players and a handful of former NHL players to establish whether repeated head trauma leads to chronic traumatic encephalopathy, or CTE.
CTE can only be detected through a postmortem examination of the brain. The brain-withering disease has been linked to mood swings, depression and violent behaviour and is caused by repeated blows to the head, researchers say.

Dr. McKee has diagnosed CTE in four former junior hockey players and five former NHL players – Reggie Fleming, Rick Martin, Bob Probert, Derek Boogaard, and Jeff Parker. Former NHL player Steve Montador also had CTE, according to researchers with the Canadian Sports Concussion Project in Toronto.

In December, New Jersey Devils player Ben Lovejoy became the first active NHL player to pledge his brain to the foundation in Boston. Former NHL players including Craig Adams, Ted Drury, Shawn McEachern, Bob Sweeney and Keith Primeau have also pledged to donate their brains.

"We need further education and research about what's going on in our brains," Boynton said. "Hopefully we develop tests on living brains and we advance that. At the end of the day, if there's science to be had from what's going on in my brain, then let's do that."