Brown paces Maple Leafs over Panthers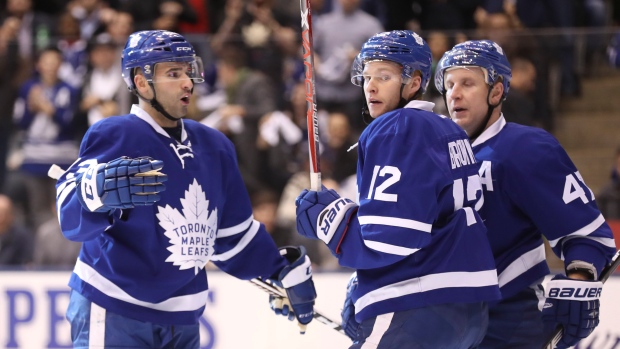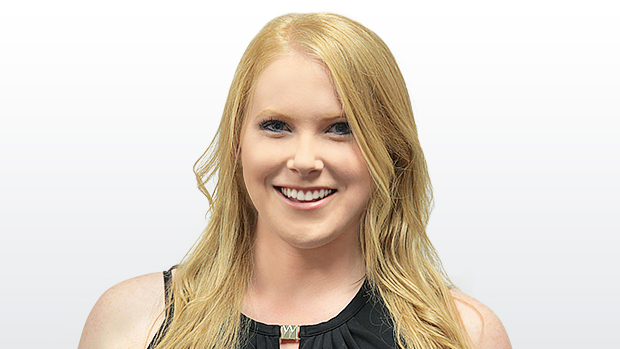 TORONTO – For the Toronto Maple Leafs, there's really no place like home.
With the quarter mile post of the NHL season fast approaching, the Maple Leafs are 7-2 in the friendly confines of the Air Canada Centre after pounding the Florida Panthers 6-1 on Thursday night. Rookie Connor Brown led the way with the first four-point and multi-goal game of his career. It was the fourth time in their last five home games the Maple Leafs have scored six goals, who move to 8-6-3 on the season.
"It was one of those games it felt like the puck was following us a bit. We were able to get a couple good bounces and put a couple home," Brown said. "We're comfortable here [at home]. We're getting better and better each game we play. It's only up from here."
Brown became the fifth player to record a four-point game for the Maple Leafs already this season. And many of the young stars have had their moments to shine. On Tuesday night it was Mitch Marner with a goal and two assists who helped propel James van Riemsdyk to his second career hat trick and the Maple Leafs to a 6-2 victory. Marner currently leads Toronto's rookies with seven goals and 16 points, adding to his total on Thursday with a stunning individual effort on the breakaway to undress goaltender James Reimer.
"You watch Mitch's goal tonight, you watch Auston [Matthews] play, you watch [Zach] Hyman and [Brown], I don't think we thought these guys were going to be this impactful," said Morgan Rielly. "I think they've all had their moments."
For Brown, having the best statistical night of his NHL career was a long time coming. Playing on the matchup line with Nazem Kadri and Leo Komarov, Brown's workmanlike attitude wasn't translating to points on the score sheet. To find success he needed to trust himself more.
"I'm slowly getting more comfortable with the puck and more comfortable making plays," he said. "Offensively it was a bit of a slow start but I feel good defensively and I feel like I'm in the right spots."
"He's a good player, but we know he's got the ability to score and make plays and we know he's going to score in the league," head coach Mike Babcock added. "He can play with or without the puck, so it was nice to see him get rewarded."
Brown had an excellent chance at the end of the third period to get the hat trick, but Reimer got just enough on the save to thwart his attempt.
"It doesn't surprise me [how good Brown is]," Marner said. "I played against him a couple years in the OHL and saw how good he was there. You knew he was going to break out eventually and tonight's the night that he did. Going forward he's going to keep being the same player."
The chorus throughout the dressing room of how comfortable the team is at home may show most obviously in a renewed confidence during the third period. Whereas early in the season the whole team was more prone to sitting back, the Maple Leafs are more apt at home to try and continue dictating the pace. On Thursday they didn't come out of the gate well to start either the second or third period, getting hemmed into their zone for much of the first five minutes, but Frederik Andersen did enough to keep the Panthers at bay.
"We didn't start the periods the way we'd like. They pushed a little bit harder than we did," Andersen said. "Once we got [going] each period, we took over and scored on our chances so that was good. You see the guys working hard, and it's good to see different guys getting on the score sheet."
Now Toronto gets ready to head back to Montreal for Saturday night's game against the Canadiens, where they were narrowly defeated 2-1 last month. The Maple Leafs will face the league's top team while on an offensive roll. Even if the goals don't come as easily outside their home base, Babcock's message was simple.
"Just keep [winning]," he said. "As we learn to play better without the puck and do less silly things with the puck, we'll win more on the road."

Takeaways
Toronto is 7-2-2 this season when scoring first, including 6-0-0 at home.
Toronto is also 7-0-2 when Marner registers at least a point.
In his first game as a starter in Toronto since being traded last February, James Reimer had a brutal night. He gave up five goals to the Maple Leafs on 22 shots through two periods and six on 30 shots overall. Despite that, Babcock noted that Florida has been gutted by injuries, to Jonathan Huberdeau and Nick Bjugstad most notably, and that helped Toronto find success.
Toronto has been focused on suppressing shots and on Thursday it allowed the second lowest total of the season (26). The lowest was 25 against Boston (also at home)
After a slow start to his season, Leo Komarov now has three goals in his last four games. He reaped the reward of a great individual effort from Brown along the boards in the second period. He worked through the neutral zone to get the puck into Panthers territory and feed Komarov on the rush for the score.
Being careless with the puck in their own zone continues to plague Toronto. They get hemmed in for extended lengths because of it, most particularly on Thursday at the start of periods. Andersen had to make a few robbing saves to keep the Panthers from cutting into the Maple Leafs' lead. Focusing on the details is something Babcock has stressed his team needs to do more of and instances with blind passes that become scoring chances for the opposition show they still have a ways to go to improve on it.
The Maple Leafs went 0-for-4 on the power play Thursday, and have regressed some on that unit after it had shown improvement. Being too cute with the puck and trying to do too much is impeding Toronto's ability to score. Jake Gardiner in particular seems like he's overthinking the play at times, which is preventing him from moving the puck well at the point. He gave up a shorthanded chance to Colton Sceviour by overplaying the puck. Toronto also had 3:20 of power play time off a double-minor to Aaron Ekblad and couldn't score. That unit, which now includes Morgan Rielly, would benefit from just keeping it simple.
With the victory, Toronto moved to within one point of a wild card playoff spot. Late November is generally thought of as a good marker for playoff contenders based on where they are in the standings, but a couple of good nights in a row is only something for the young team to build off of. "Let's just get better tomorrow and focus on doing that," Babcock said. "We'd like to be in a playoff race after 20 games, I think if you're in the race you have a chance so that's what you're trying to do. We have four games left in the [five-game segment Babcock measures the team by] before American Thanksgiving, and that's usually a tell-tale sign."