Bruins' Backes out at least three weeks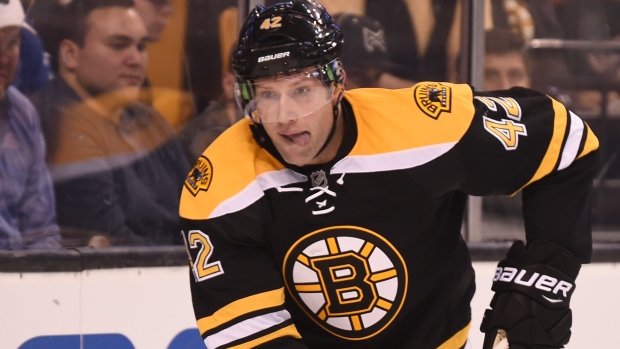 The Boston Bruins have ruled out forward David Backes for at least three to four weeks after being diagnosed with diverticulitis.
Backes had previously been ruled out for Thursday's season opener against the Nashville Predators due to illness. The team said Backes is undergoing treatment and will be re-evaluated in two weeks by the team's medical staff.
The 33-year-old scored 17 goals and posted 38 points in 74 games in 2016-17, his first with the Bruins. He added one goal and four points in six playoff games.
Backes, a veteran of 801 NHL games, signed a five-year, $30 million contract with the Bruins last July. He owns a no-move clause for two more seasons and then owns a modified no-trade clause in the final two years.
The Bruins defeated the Predators 4-3 on Thursday night.