Bruins, Flames to play games in China
The NHL announced on Wednesday that the Boston Bruins and Calgary Flames will face off in China for two preseason games on Sept. 15 in Shenzhen and Sept. 19 in Beijing.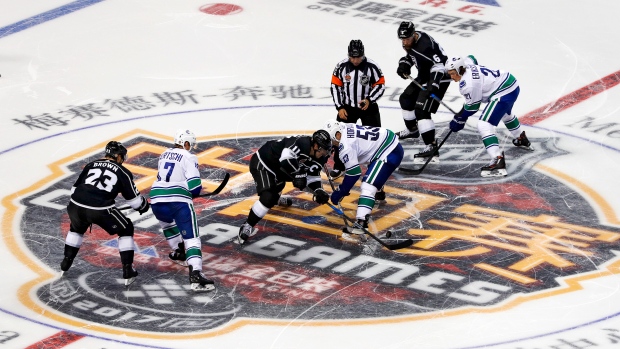 The NHL is going back to China for two exhibition games this fall between the Boston Bruins and Calgary Flames.
The league announced Wednesday the Bruins and Flames will face off Sept. 15 in Shenzhen in southeast China and then again Sept. 19 in Beijing. The Los Angeles Kings and Vancouver Canucks played preseason games in Shanghai and Beijing last September, the NHL's first foray there.
China represents an as-yet untapped resource for the NHL, especially ahead of the 2022 Winter Olympics in Beijing. Commissioner Gary Bettman has so far been noncommittal about the NHL going to the 2022 Games after skipping South Korea this year, but the work is already underway to make serious inroads in China where the NBA has had a presence for decades.
The league is working with local authorities to develop grassroots hockey programs as the government of the country with a population of 1.3 billion aims to have 300 million participants in winter sports by 2022.