Buchholz blames Faber, poor coaching for Alpha Male's struggles
Former UFC bantamweight champion Cody Garbrandt suffered his third consecutive defeat on Saturday, the latest in the on going struggles of fighters from the Team Alpha Male gym. Former Team Alpha Male head coach Justin Buchholz says the blame for his former gym's trouble goes right to the top.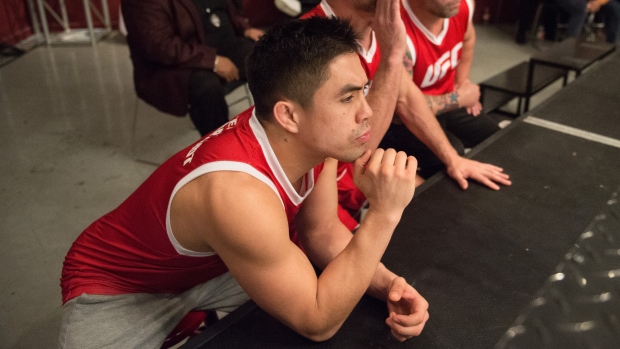 Former UFC bantamweight champion Cody Garbrandt suffered his third consecutive defeat on Saturday when he was knocked out by Pedro Munhoz in the opening round of their bout at UFC 235.
The losses are the first three in the Team Alpha Male fighter's professional career after opening with 11 straight wins on his way to capturing the belt in a dominant performance against Dominick Cruz.
One man that knows Garbrandt well is former Team Alpha Male head coach Justin Buchholz, who helped guide the 27-year-old to that successful title shot.
Since Buchholz was forced out of the gym, Team Alpha Male has struggled and the former coach believes that Garbrandt's and the rest of the team's struggles can be chalked up to the lack of experience that filled the void after he left.
--
--
"I've been holding mitts and training fighters for years," Buchholz told Aaron Bronsteter on the TSN MMA Show. "When I left the team, they replaced me with other people that I had put in coaching positions and those people don't even have close to the experience or credentials that I have. I was coaching and fighting for the last decade, I have over 100 UFC corners, some of these guys have six? I think one of Cody's cornermen has seven UFC corners and he's 0-7 in the corner."
Buchholz was critical not only of the experience of the men behind Garbrandt, but how they acted when Saturday's bout ended.
"If you look at the actual fight with Cody, I've never seen the corner run out of the Octagon before the (other) fighter's hand has been raised," said Buchholz. "You need to stay in there and show respect and have your man's back like Duke Roufus did (with Tyron Woodley)."
"Your fighter was just victim to a brutal knockout, you need to have a hand on that guy as he walks out of the cage. That's a nit-picky thing, but if you can't get the small things right, you can't get the big things right. I could barely watch that corner reaction."
So with the fighters at the gym struggling, could Buchholz see himself burying the hatched and returning to try to get them back on track?
Not on your life.
"Absolutely not, I would never go back to that gym," said Buchholz. "What I did there, I was there for 10 years, I was the first UFC fighter to fight out of Alpha Male. The social media, I did all of that, I started it from scratch. I made the Team Alpha Male Instagram, I ran that and that was the biggest team Instagram in the sport. Tiger Muay Thai has since beat it, other teams have since destroyed it, that's not showing the same results as it used to either."
"The logo on all their shirts, I designed that logo. I was a huge part of that and I didn't think that I would ever leave that. I thought that I was going to die as head coach of Alpha Male, but c'est la vie, things don't always work out the way you think they are and sometimes they turn out better for you. For me to ever coach Alpha Male again? That door is closed. Urijah (Faber) would have to lick my boot if he wanted me to go back in that gym and even then, I don't think I'd do it."
Buchholz targets the blame for the overall downturn on Team Alpha Male founder Faber, who he says can't get out of the way and allow the right people to do their jobs to help everyone else succeed.
"If you think of it like football, it's like the owner of the team got jealous of the head coach and then showed up on the field and started coaching instead of sitting back and kicking his feet up saying, I started the team, I own the team, everything you do makes my shine brighter," said Buchholz. "Some people just can't understand that because they can't see past their own ego."
There is one Team Alpha Male fighter currently heading in the right direction and that is strawweight Cynthia Calvillo, a fighter that Buchholz still coaches and the irony of that is not lost on him at all.
"It seems crazy that the one fighter that I'm still working with has a shot to be the next champion," said Buchholz. "She's beaten two top level contenders in the last three months, she's looking better with each fight, she's working different aspects of her game."
Ultimately in Buchholz's eyes, it all comes down to the work being done in the gym.
"The results speak for themselves," said Buchholz. "Cody's only fights against top 10 opponents are Pedro Munhoz at number nine, TJ Dillashaw and then Dominick Cruz, and Cruz was the best out of all of them and he masterclassed him, but he couldn't get past those other guys. It has a lot to do with coaching, it's the program, it's all that."