Burying Bruins could be toughest test yet for Leafs
Compared to what lies ahead, the Maple Leafs might look back on how taking a 3-2 lead over the Boston Bruins in their best-of-seven first-round Stanley Cup playoff series was the easy part of their postseason journey so far, Kristen Shilton writes.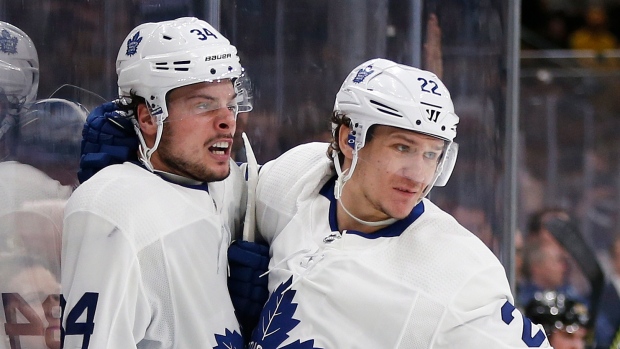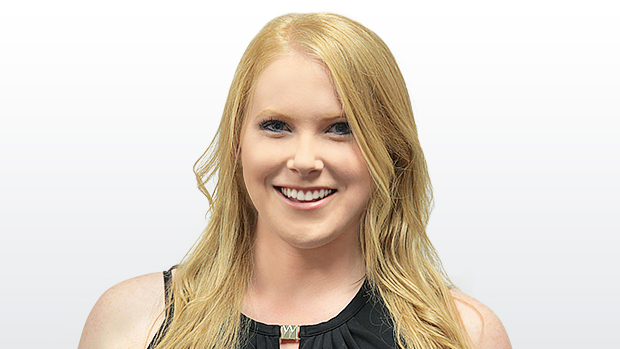 TORONTO – Compared to what lies ahead, the Maple Leafs might look back on how taking a 3-2 lead over the Boston Bruins in their best-of-seven first-round Stanley Cup playoff series was the easy part of their postseason journey so far.
The true uphill climb will start in Sunday afternoon's Game 6, where Toronto will strive to become the first Leafs' team in 15 years to not only win a first-round playoff series on home ice, but advance to the second round of the playoffs at all.
"You don't sit back, that's for sure. You go after it," said Jake Muzzin of the Leafs' approach to Game 6, after their optional practice on Saturday. "You go after it, and it's the toughest game to win, because they're desperate, right? We have to be just as desperate and hungry. We can't sit back and let them take the game to us, we have to go out and play our game and use home ice tomorrow as our advantage."
Muzzin is one of five Leafs – including Ron Hainsey, Patrick Marleau, John Tavares and Frederik Andersen – who has ever gone on a deep playoff run, winning the Cup with Los Angeles in 2014. For most of the club, beating the Bruins 2-1 in Game 5 on Friday and being in position to have not one, but two chances, to win the series is entirely uncharted territory.
It was back in 2004 that the Leafs last made it to the postseason's second round, and since the NHL introduced its salary cap in 2005, only Toronto and Florida have failed to get out of the first round at least once.
This series against Boston is the fourth time Toronto has made the postseason since then, playing from behind in each matchup. In two of the three previous outings, the Leafs staved off elimination in Game 6 only to suffer an epic collapse in Game 7. In the other, they were out in six games.
"This is all part of that process right here," said Leafs' coach Mike Babcock of trying to turn Toronto in the right direction. "Tomorrow is a game that we'd like to win and we want to get prepared. I really believe that if you prepare and you go through the process right it gives you every chance and that's all you can ask for."
Still, having the upper hand isn't something Toronto has experience with. Babcock has done his best readying the Leafs to wield that advantage at this critical juncture, and is relying on his veterans to help deliver the message.
"We know the formula for us to win tomorrow. We know that. Now we have to do that," said Babcock. "It's great to know the answers, now you have to do it every day. That's the hardest part. And sometimes at home, you get a little carried away. Let's just play. When you've got Hainsey and Muzzin, John [Tavares] and Marleau, they're guys that have done this before. That's part of the process…going through and being as steady as you possibly can and understand what's going on. It's always the hardest [to close teams out]."
The opportunity to make a run in the postseason is part of what drew Tavares home to the Leafs last summer in the first place, prompting him to sign a seven-year, $77 million free agent contract. Over the previous nine years of his career with the New York Islanders, the Oakville, Ont., native had seen the second round only once back in 2016.
Knowing how difficult it is to move ahead at this time of year, Tavares hasn't allowed himself to consider what a series victory for the Leafs would feel like just yet.
"You have to go out there and earn that. That's what your focus has to be," Tavares said. "Nothing has been accomplished yet. We have to go out there, play well and execute at a high level and lay it all out there. We know they're going to bring their best so it's a great challenge and a great opportunity."
If the Leafs do manage to snuff out the Bruins on Sunday, it will be a crucial next step in the maturation process of a team that leans heavily on its young star performers. And so far, the series has been incredibly even, with neither Toronto nor Boston winning two games in a row.
In fact, the Leafs haven't won consecutive games at any point since March 2-4.
But while momentum has been at a premium for both sides, Toronto's emerged as a stronger defensive team than Boston anticipated, encouraging head coach Bruce Cassidy to admit before Game 4 the Leafs were tighter on the backend than anyone saw them be earlier in the year.
Through five postseason games to date, the Leafs and Bruins have an identical goals-against average at 2.80, while Toronto is giving up 35 shots on goal per game compared to 33.4 by the Bruins. It's a far cry from how the Leafs ended the regular season, averaging 3.8 goals-against through their final 16 regular season games.
The question that's now 15 years in the making is whether Toronto can maintain this new level of commitment to defence, and continue backchecking, taking care of the puck and executing clean zone breakouts long enough to push themselves over the hump and into round two.
"I thought the adversity we went through [late in the regular season] got us to buy in a little bit," said Babcock. "If you want to beat them you can't let them spend their whole night in our own zone. I think our guys have done a good job of that. Neither team has been able to win back-to-back games in the series though, so obviously that makes tomorrow's game a big one for us."