Stampeders re-sign veteran DB Smith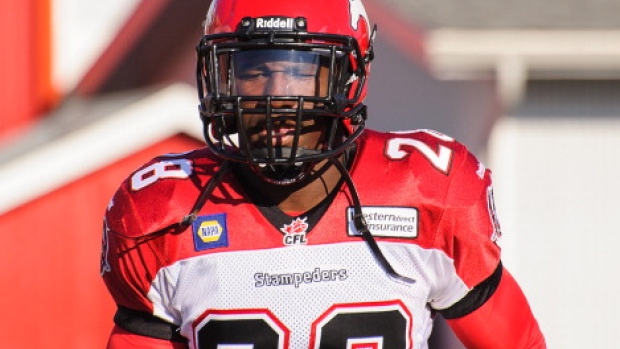 CALGARY — The Calgary Stampeders have re-signed veteran international defensive back Brandon Smith.
The native of Oakland, Calif., joined the Stampeders in 2008 and has played 142 regular-season and 16 post-season games since, starting all but one of those games.
Smith has appeared in five Grey Cup games and helped Calgary win CFL titles in 2008 and 2014.
"Brandon has long been a dependable member of our defence and he continues to play at a high level," Calgary president and general manager John Hufnagel said in a statement. "I'm pleased that he has decided to return for an 11th year with the Stampeders."
Smith has 529 career tackles with the Stamps as well as 10 special-teams tackles, 12 interceptions, eight forced fumbles, four fumble recoveries and 37 knockdowns. He has scored two career touchdowns, one on an interception return and one on a fumble recovery.
"I've enjoyed the past 10 years in Calgary and I couldn't imagine playing anywhere else," Smith said. "It's a great city, we have amazing fans and the Stampeders are a great organization. I'm looking forward to 2018 and taking another shot at the Grey Cup."