Canada within one win of U-20 World Cup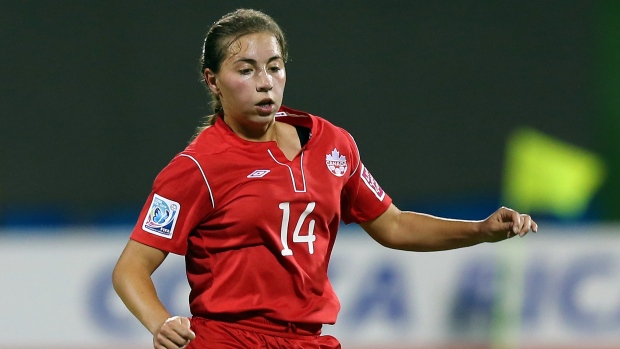 SAN PEDRO SULA, Honduras - Canada is one win away from a spot in the 2016 FIFA U-20 Women's World Cup.
Sarah Stratigakis scored twice to lift the Canadian women to a 2-0 victory over Honduras on Monday at the CONCACAF under-20 championship.
The victory clinched Canada top spot in Group A.
Canada had opened the tournament with a 2-0 win over Trinidad and Tobago 2-0 and a 7-0 rout of Jamaica.
The top two teams in each of the two groups move on to Saturday's semifinals.
The two finalists earn automatic berths for the 2016 U-20 World Cup, Nov. 13 to Dec. 3 in Papua, New Guinea. The winner of the third-place match will also qualify for the World Cup.
The Canadians are four-time CONCACAF women's youth champions, twice at the U-20 level and once each at the U-17 and U-15 levels.