Canada's Greatest Curlers: Martin the runaway winner for greatest skip
Canada's Greatest Curlers: Male Skip - Kevin Martin
Kevin Martin was a clear winner as Canada's greatest skip, earning 21 first-place votes from a TSN panel comprised of 31 curling personalities including broadcasters, reporters and elite-level curlers.
No other player received more than three.
Martin's record across provincial, national and international competitions is unequaled and his teams won more titles and money than any other.
Two brothers also made the top four with Russ and Glenn Howard coming in second and fourth respectively. David Nedohin, the fourth for the famous Ferbey Four, tied Glenn with three-first place votes and a total score of 35, but the younger Howard got the edge with one more second-place votes.
The skip of one of curling's first dynasties, Ernie Richardson, finished in third spot.
Panel members cast their votes using a weighted point system. Eight points were awarded for a first-place vote, four points for a second-place vote, two points for a third-place vote and finally one point for a fourth-place vote.
The Greatest Canadian Male Skips

Stats
| Name | Rank | Total Score | Years | Briers | Worlds | Olympics | Totals |
| --- | --- | --- | --- | --- | --- | --- | --- |
| Kevin Martin | 1 | 195 | 1991-2010 | 4 | 1 | 1 | 6 |
| Russ Howard | 2 | 56 | 1987-2006 | 2 | 2 | 1* | 5 |
| Ernie Richardson | 3 | 55 | 1959-1963 | 4 | 4 | - | 8 |
| Glenn Howard | 4 | 35 | 2007-2019 | 2 | 2 | - | 4 |
The "Years" column is the range of seasons from their first gold medal (in this position) at an Olympics/Worlds/Brier to their last. If they're still active, the second year will be 2019.
Kevin Martin (Alberta)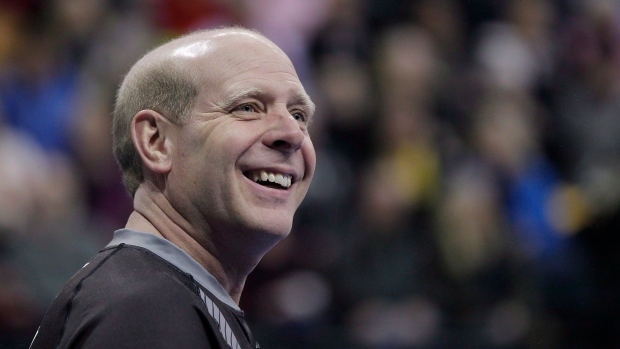 Kevin Martin announced himself to the curling world by winning the first Brier for which he qualified. In 1991 in Hamilton, the curler known as K-Mart, led his team to the first of four Canadian titles. He would go on to become one of the most decorated skips in the game's history.
Martin's laurels include four Brier wins, a world championship along with a gold and a silver medal at the Olympics.
He also skipped rinks to 18 Grand Slam titles while cashing first-place cheques in bonspiels around the world.
Perhaps the pinnacle of Martin's career came in 2010 when his team of Ben Hebert, Marc Kennedy and John Morris played near-flawless games en route to Olympic gold at the 2010 Games in Vancouver.
Over the years, Martin has skipped a variety of players and held tremendous rivalries with the likes of Randy Ferbey, Jeff Stoughton and Glenn Howard. Each of those produced some of the most memorable games in the sport's history, driving attendance and television ratings.
Off the ice, Martin, who was also known as the "Old Bear," was instrumental in pushing the game into new directions. He was a leader in organizing players to boycott the Canadian Curling Association events in order to establish the Grand Slam of Curling, something that has set up financial rewards enjoyed by today's players.
Russ Howard (Ontario/New Brunswick)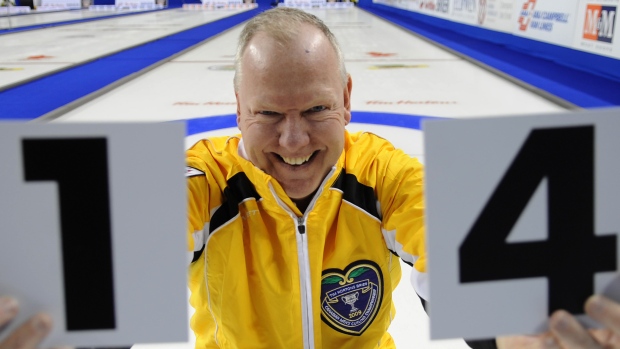 Even those who don't know Russ Howard by name may know his signature call which has become synonymous with curling. For more than 30 years, the call of "hurry hard" rang out in curling rinks and arenas around the world as Howard led teams from Ontario and New Brunswick to countless titles.
He skipped rinks to 14 Briers, winning on two occasions and finishing runner-up three times. He also captured the world championship twice.
For many years, Howard knocked heads in Ontario with Ed Werenich in one of the game's greatest rivalries. In a 16-year-stretch, one of the two players was the provincial champion in 13 of those.
Perhaps his greatest achievement came when he became a late addition to Brad Gushue's Newfoundland and Labrador team that shocked many by winning the Canadian Curling Trials and advancing to the 2006 Olympics.
In Turino, Italy, Howard became the oldest Canadian to ever win a gold medal.
Howard became known as one of the game's best strategists, which became apparent in events such as the TSN Skins Game which he won three times.
He was also the creator of a game change known as the "Moncton Rule," which eventually became the free-guard zone. That took the game from a boring, defensive-style sport into a crowd-pleasing offence-minded contest.
Ernie Richardson (Saskatchewan)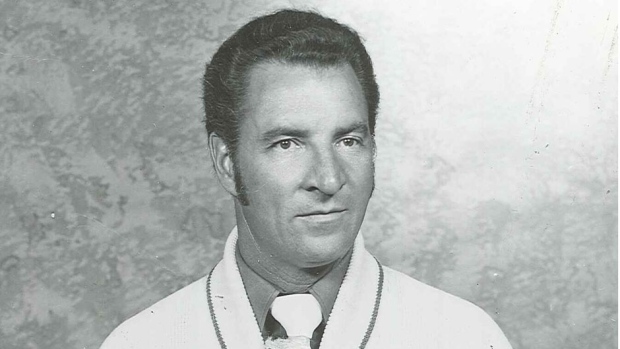 After taking up curling simply as a way to pass the Saskatchewan winters, Ernie Richardson became the greatest skip of his generation and the game's first true star.
At the height of his career, Richardson endorsed curling sweaters, boots, brooms and even socks. He was on the cover of Maclean's and was named to the Order of Canada.
This all came due to his team's remarkable run through the late 1950s and early 1960s when it won four Brier titles in five years.
Richardson skipped a team that included his younger brother Sam as well as cousins Arnold and Wes. A student of the game, the six-foot-four skip learned the nuances of strategy and gradually became comfortable throwing the big shot that would determine whether the squad won or lost.
Playing an aggressive style, Richardson led his team to its first Brier win in 1959. He followed that with another title the following year and, after slipping in 1961, came back to win two more in '62 and '63.
Each time he won the Brier, Richardson and his rink also captured the Scotch Cup, the forerunner of the world championship.
Glenn Howard (Ontario)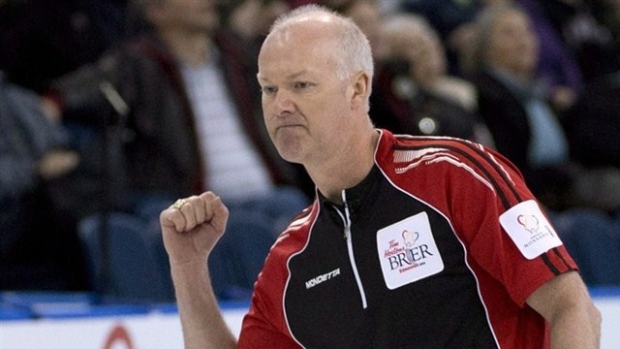 Glenn Howard has played 218 Brier games, the most of any curler in the sport's history, and his record in that event is nothing short of remarkable.
Howard has four wins, seven runner-up finishes and three third-place finishes at the Canadian championship.
After starting his career playing third for his brother Russ, Glenn Howard began skipping in 2000. However it wasn't until 2006 that he would get back to the Brier but he would do so eight years consecutively. In that time, he would notch two wins and never finish worse than third.
He also skipped his teams to the world championship on two occasions and won 14 Grand Slam titles. Howard has also played in five Canadian Olympic Curling Trials, his best finish a runner-up in 2009.
Canada's Greatest Curlers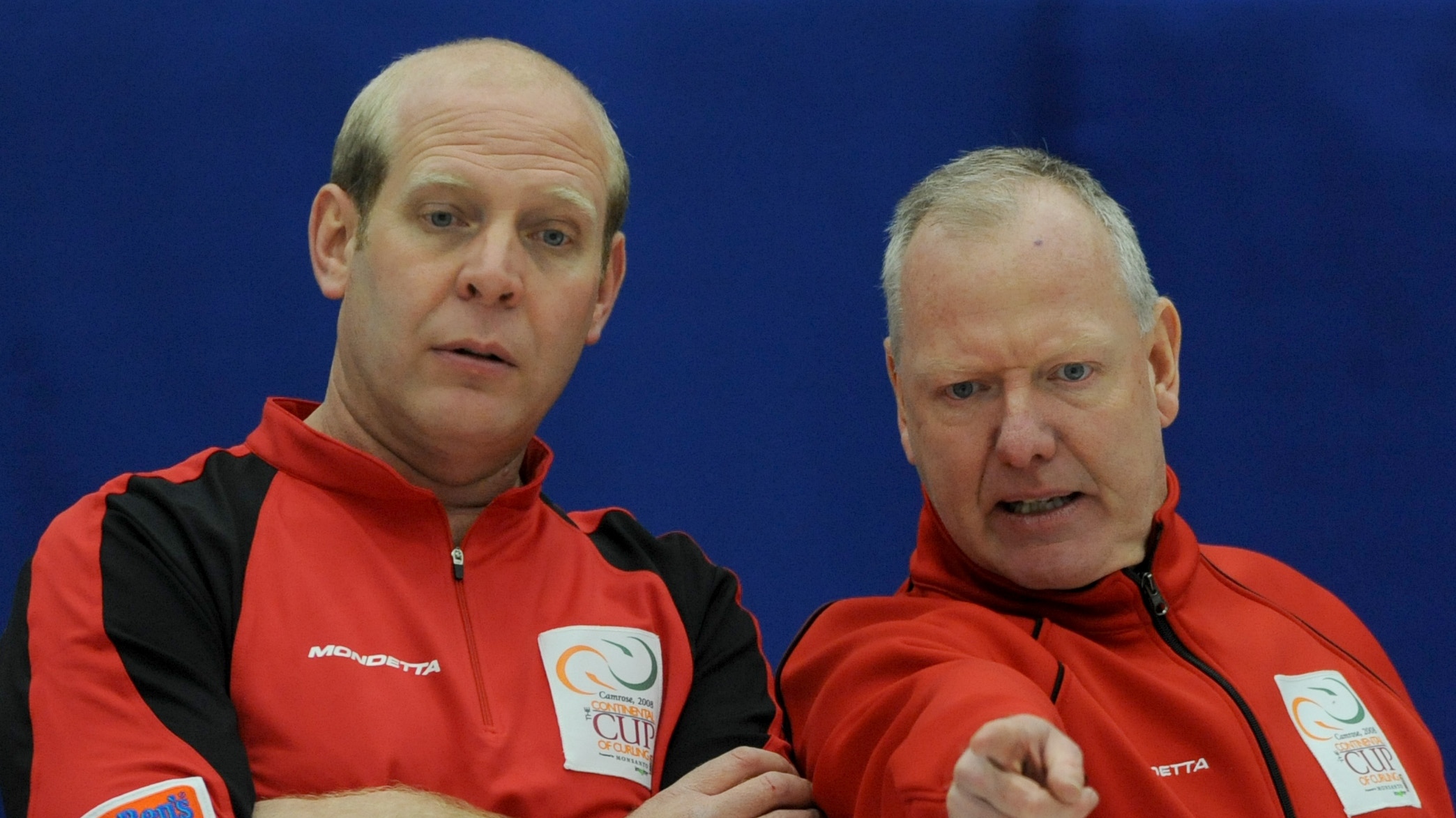 Who's your pick for the greatest Canadian male skip?