Canada's largest rep hockey league moves to limit foreign players
The Greater Toronto Hockey League will have a new rule in place by this fall that will require the parents of players who attend private sports high schools to prove they live in Toronto, writes TSN's Rick Westhead.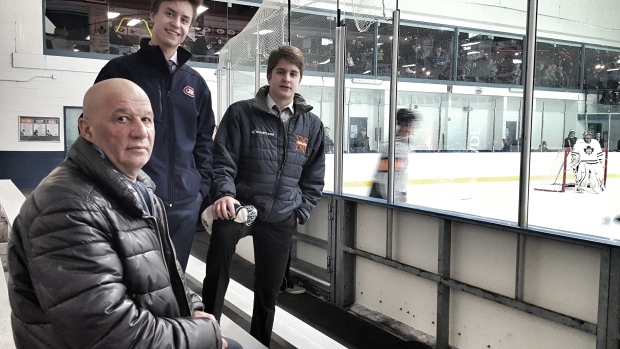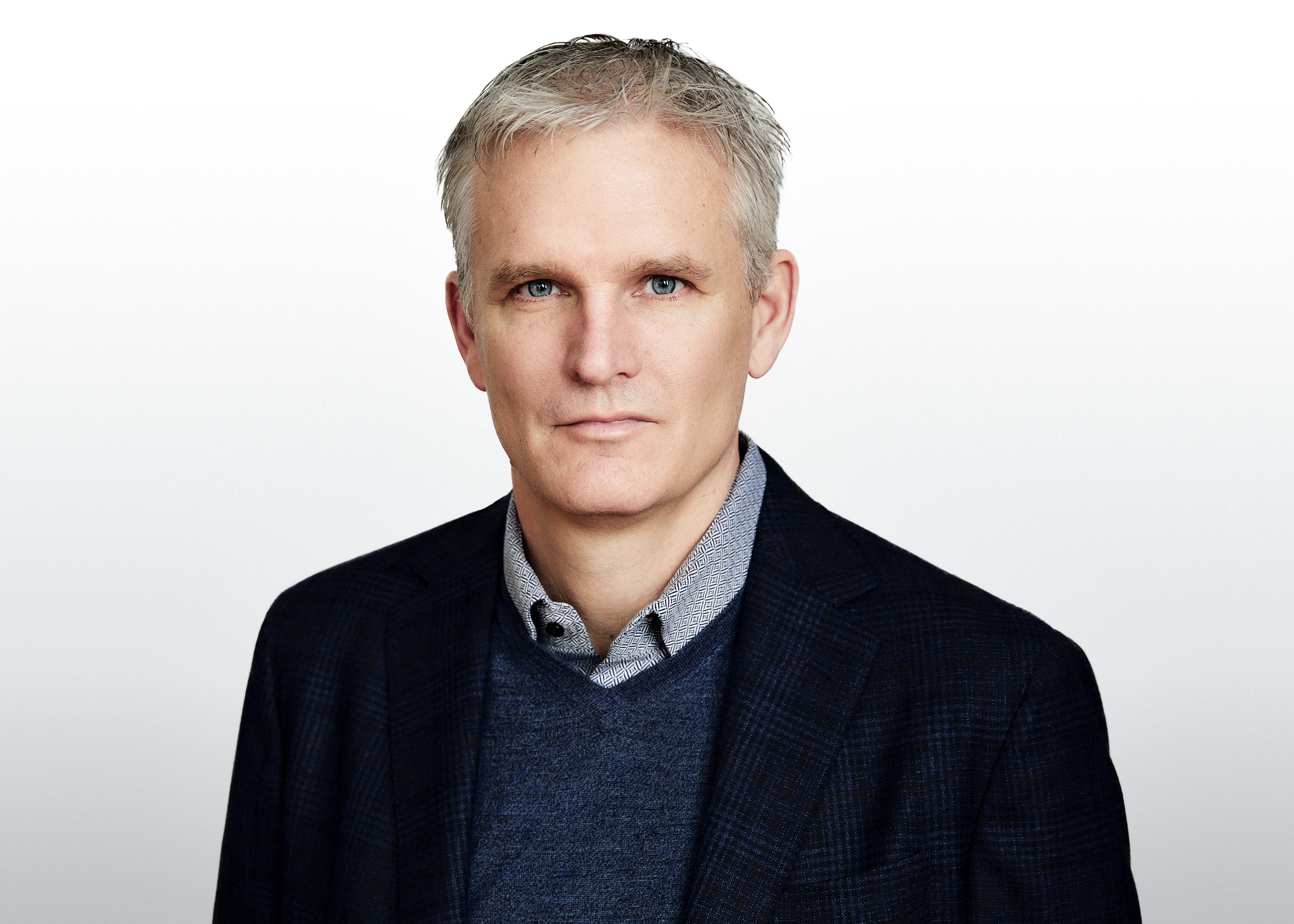 The Greater Toronto Hockey League, which manages the largest minor hockey program in the world, is planning to put the brakes on foreign players.
A dramatic rule change, expected to be passed in February, will make it far more difficult for young players from Russia, the United States and other countries to join the GTHL, which administers rep and house league programs for about 38,000 players.
GTHL chief executive Scott Oakman told TSN that following an Ontario Hockey Federation vote next month, the league will have a new rule in place by this fall that will require the parents of all GTHL players who attend private sports high schools to prove they live in Toronto.
Over the past decade, as the number of those private schools has proliferated, hundreds of foreign players have moved to Toronto to attend those schools and play in the GTHL. This year alone, 37 international players are registered in the GTHL.
Several families from Russia with sons playing in the GTHL say it's worth it to pay $30,000 or more to enroll their children in private schools such as Hill and Everest Academies in the Toronto area, to secure spots on one of the GTHL rep teams. There are 12 AAA rep teams in the GTHL and international players have been free to sign with the three teams that had the worst records in the previous season.
"You can't get programs like this in Russia," said Maria Nizhnikov, whose 15-year-old son Kirill plays with the GTHL's Toronto Junior Canadiens. "Our kids play once a week in Moscow. They have three or four games here. They have five practices a week in Moscow, but at each practice, coaches might use five or six lines of players. And the ice surface is much bigger in Russian rinks, so the game is slower. It's much tougher here in Canada."
Some hockey coaches and families in Toronto aren't happy with the practice, arguing that foreign-born players take away scarce spots on teams from locally born players, hurting their development and chance to be seen by major junior or college scouts and coaches.
Sergei Popov has felt the tension of being a foreign player in the GTHL. Like Kirill Nizhnikov, Popov plays for the Toronto Junior Canadiens. As much as he said he loves playing in Toronto, Popov said he's heard some resentment from Canadian players.
"I do hear players on other teams tell me to go back to Russia," Popov said. "Usually they say something like this after we beat them. I don't say anything to them. I just smile."
The foreign players, once they have a Toronto address and are attending school in the city, are not considered international imports. That means a foreign player arguably has an easier time securing a roster spot in the GTHL than a gifted player from Hamilton or Whitby, cities only an hour outside Toronto, because those players have to secure releases from their local hockey programs before moving to the GTHL, a request that can often get bogged down in hockey politics.
Under the proposed new GTHL rules, players from Russia could still come to Toronto to join private sports schools. But unless their parents accompany them and establish residency in Toronto, they would only be allowed to play for those high school teams, not GTHL clubs.
The GTHL has held meetings in recent months to address concerns around foreign players and should have new guidelines in place this fall. Oakman said there is universal support from the Ontario Hockey Federation members for the new guidelines, which he said will be voted on by the OHF on Feb. 27.
"If families are moving here for family reasons and that involves their child playing hockey, that's one thing, but we're not comfortable with children moving here just because of hockey," Oakman said an interview.
Hockey Canada president Tom Renney said he supports the GTHL's move to curb the number of international players.
"Credit to the GTHL for identifying this issue," Renney said in an interview. "The bottom line is we really should support Canadian kids' opportunities to play hockey. We want to take care of the Canadian athlete, whether they are six or 16."
The GTHL's initiative brings to mind a similar rule passed by the Canadian Hockey League. In 2013, the CHL agreed to make goalies ineligible to be selected in the league's import draft. CHL executives were worried Canadian goalies were not being properly developed, and that major-junior teams were coming to depend too much on foreign netminders.
The new GTHL rules won't be universally embraced.
Over the past seven years, Alex Brosilovsky, a 67-year-old retired construction engineer from Ukraine, has helped 35 families move their kids to the GTHL from Russia.
The families pay as much as $31,000 a year for tuition at schools including The Hill Academy and The Everest Academy in Vaughn, Ont. The schools pay Brosilovsky a finder's fee of at least $4,000 for every young player he brings in the door, he said.
Of the 35 players he's brought from Russia to Canada, 33 have played AAA and two have played AA. Brosilovsky brought six players this season alone, a figure he said would have been higher if not for the falling Russian ruble.
After a knee injury ended his pro soccer career in Ukraine after just three years, Brosilovsky spent most of his career working in the oil and gas sector in Siberia before moving to Toronto in 1992. Seven years ago, Brosilovsky helped a Russian player named Ivan Krotov join the Hill Academy in Toronto. Krotov now plays professionally in Slovakia.
Other players Brosilovsky has brought to the GTHL include Kirill Maximov, who now plays for the Saginaw Spirit in the Ontario Hockey League; Daniil Miromanov, who is with Acadie-Bathurst in the QMJHL; and Nikita Korostelev, who plays for the OHL's Sarnia Sting.
"All the kids I bring over are good, they all play for Spartak or Dynamo or CSKA in Moscow," Brosilovsky said. "But there is a problem of playing in Russian amateur hockey. The kids of families with money get ice time. The families who don't have money, their kids don't play."
Brosilovsky says he advertises his services through word of mouth and on Russian amateur hockey website forums.
He says the next group of young Russian teams will arrive in Toronto in March to audition for GTHL clubs and local schools.
Brosilovsky says he has planned to look outside Russia and may soon begin bringing amateur players to Toronto from Slovakia.
"I'd bring them from China, but I don't speak Chinese," he said. "The kids have their paperwork in order, they live in Toronto and go to school here," he says. "They are doing it by the book and following the GTHL rules."
Kirill Nizhnikov is eligible for the OHL draft this summer and is expected to be drafted in the first round. If they're good enough to win a spot on a GTHL team, his siblings probably won't be affected by the proposed new rule on international players. His parents, owners of seven liquor stores in the Moscow area, have moved to Toronto, and are living here on visitor visas.
His mother, Maria, shrugs off the controversy over international players in the GTHL.
"What's the problem?" she said. "Whoever is better should play. Don't you want the league to have the best players?"