Canadian lawyer enters junior hockey debate over wages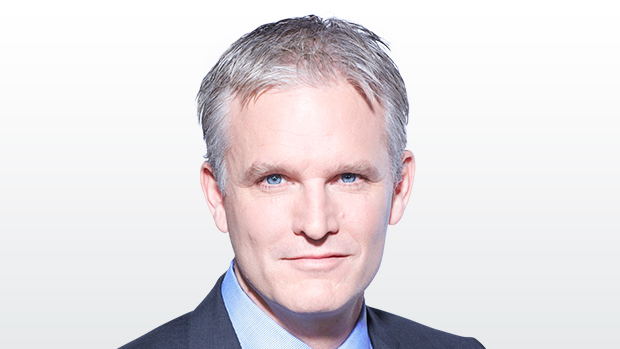 A Canadian lawyer has told Washington state legislators he opposes a bill that might allow Western Hockey League teams to circumvent laws on child labour and minimum wage, a change WHL team executives say is critical for them to stay in business.
Washington state representative Drew MacEwen on Feb. 3 introduced the bill, called Bill 1930, and last week, executives with the state's four WHL teams testified before the state's labour committee that the bill would allow their players to be described as amateur, exempt from local laws.
The Seattle Thunderbirds, Everett Silvertips, Tri-City Americans and Spokane Chiefs all have players aged 16 to 20 year olds who get paid less than minimum wage, but do get room and board and, in some cases, qualify for college academic scholarships.
In a Feb. 17 letter that was sent to seven Washington state senators and obtained by TSN, Toronto lawyer Ted Charney wrote that he opposes Bill 1930 on behalf of his clients, Lukas Walter and Sam Berg, former major junior hockey players who are now suing the Ontario Hockey League, the Western Hockey League and the Quebec Major Junior Hockey League. Charney hopes to have a lawsuit certified as a class action case.
"I am writing to you today ... to submit that the Bill is not in the best interest of the Washington State hockey players who are prospective class members," Charney wrote. "Nor is it necessary to exempt the teams completely from minimum wage laws, just so that 16 and 17 year old players may continue playing on the teams.
Charney wrote that there are "already procedures in place under the legislation that would allow the 16 and 17 year old players to play on WHL teams in Washington as long as the teams apply for work permits or for variances of the rules and regulations with respect to labour standards."
The Bill, Charney wrote, would also exempt teams from paying minimum wage.
"It is alleged in the complaints (the class actions commenced in Canada) that the players receive only $50 a week as a fee or allowance for 46 plus hours of work," Charney wrote. "Why should the business of operating a hockey team in the WHL be exempt from paying minimum wages to kids?"
Charney criticized CHL officials who describe players in the three major junior leagues are "100% amateur" and "student-athletes," descriptions Charney says are designed to help organizers dodge minimum wage laws.
"A number of the players on the teams are not students," Charney wrote. "Mr. Walter joined the Tri-City Americans at the age of 18 after he had graduated from high school in British Columbia. He moved away from home to live in Kennewick and play with the Americans and at no time did he ever participate in any educational programs for the two seasons in which he played for the Americans."
Charney wrote that players receive money, and that there are other indicators of a working relationship.
"In order to play with the team, Mr. Walter signed a standard player agreement. It is alleged in the complaint to be the same agreement that all the players sign in Washington, in which the team agreed to pay him $200/month. He was also issued a visa to WORK (sic) in the United States as a 'professional athlete.' Enclosed with this letter is a copy of Mr. Walter's contract and work permit."
Charney also told Washington law makers that a 2000 federal tax court of Canada case establishes that players on the Brandon Wheat Kings, a team in the WHL, are employees, not amateur athletes, and that some players in the WHL have already played in the NHL.
"These players cannot be considered anything but professional hockey players," Charney wrote. "The teams in the WHL are for-profit businesses. It is alleged in the complaints that they sell tickets, concessions, and merchandise. They have corporate sponsorships and television rights agreements. They sell the images of the players in photographs and to video game companies."
Charney's criticism of the pending legislation comes with four WHL teams in Washington state under investigation for possible child labour violations. In 2013, the department received a complaint about how much money the players are paid in relation to the time they worked. The allegation claimed players receive less than the state's minimum wage.
Other U.S. states where Canadian Hockey League teams are based are believed to be monitoring the child labour investigation, which is expected to be concluded this spring.
The Washington Department of Labor and Industries, which is conducting the investigation, could ultimately impose civil and criminal penalties.
Russ Farwell, president of the Thunderbirds, noted in his testimony to the state's labour committee that unless changes are made, players in Washington might never get a chance to play in the NHL. That's because the NHL draft is held at the end of a 17-year-old player's season, and without the passage of Bill 1930, players who are 16 or 17 years old wouldn't be allowed to play in the state, he said.
"Out of the blue our players were being examined," Farwell said, referring to the child-labour probe.
Like others who testified, Farwell said that his team is the anchor tenant in his community's sports arena. Another executive noted that one of his players went on to represent the U.S. at the World Junior Hockey Championships. Another said his team has sponsored a baseball team's trip to the little league world series.
The hockey executives' missives seemed to find a receptive audience. Rep. Mike Sells, the chair of the labor and workforce development committee, remarked several times "Go Tips" in support of the WHL team in Everett.
Unifor, a union that wants to organize junior players, says players work about 1,000 hours during the course of the season. In Washington state, where the minimum wage was recently raised to $9.47 an hour, that would mean each player should receive at least $9,470.
The pending bill, Bill 1930, suggests changes to the law that would protect amateur sports leagues and clubs, particularly those that are not-for-profit or limited liability companies. It's unclear whether the WHL teams would qualify for such protection.
None of the WHL team executives testified about the finances of their teams, and what percentage of overall revenue is committed to player compensation.
The legislators didn't ask them any questions about team revenue, or about how much money WHL teams are now selling for. One investment banker told TSN in an interview that CHL teams in mid-to-large markets typically cost at least $8 million.
The Quebec Ramparts recently were purchased by Quebecor for as much as $25 million, The Hockey News reported.