Canadiens place D Alzner on waivers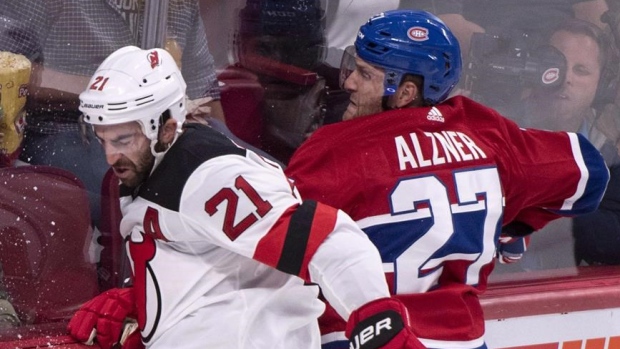 MONTREAL — The Montreal Canadiens have placed defenceman Karl Alzner on waivers.
The 30-year-old has an assist and a plus-2 differential in eight games this season.
He had a goal and 11 points in 82 games with Montreal last season after signing a five-year, US$23.125 million deal in the 2017 off-season
The move comes as top defenceman Shea Weber nears his return from off-season knee surgery.
Alzner was the fifth-overall pick of the Washington Capitals in the 2007 NHL entry draft.
The 11-year NHL veteran has 20 goals and 110 assists over 681 regular-season games.