Canucks get CBJ's No. 55 pick for Tortorella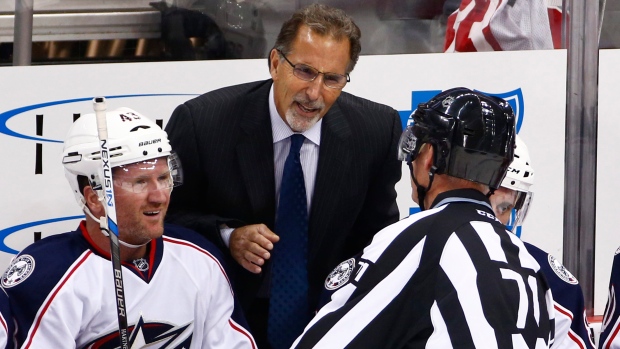 The Vancouver Canucks have received the Columbus Blue Jackets' second-round pick in next month's entry draft as compensation for the Blue Jackets hiring John Tortorella.
The Blue Jackets confirmed Wednesday to the Colubus Dispatch they will send the No. 55 overall pick to the Canucks for hiring Tortorella in October 2015.
Tortorella was fired by the Canucks in 2014 after just one season at the helm. He posted a 36-25-11 record in the first year of a five-year contract with Vancouver before being let go. The Canucks had reached the playoffs in each of the previous five seasons before Tortorella took over.
Since joining the Blue Jackets, who were 0-7-0 when Tortorella took over last October, the 58-year-old has posted a 84-57-16 record.
The Canucks will now own the No. 5, 33 and 55 picks in the first two rounds of this year's draft.
Canucks general manager Jim Benning told TSN Hockey Insider Pierre LeBrun on Tuesday the Canucks will at least do their due diligence when it comes to moving up from the No. 5 slot in the draft.