Capitals deny Leafs' attempt to clinch playoff spot
Playing the Conference-leading Washington Capitals on the second night of a back-to-back, the Toronto Maple Leafs were slow out of the gate and never really found a groove in a 4-1 loss. The setback denied the Leafs a chance to clinch a playoff berth in the East.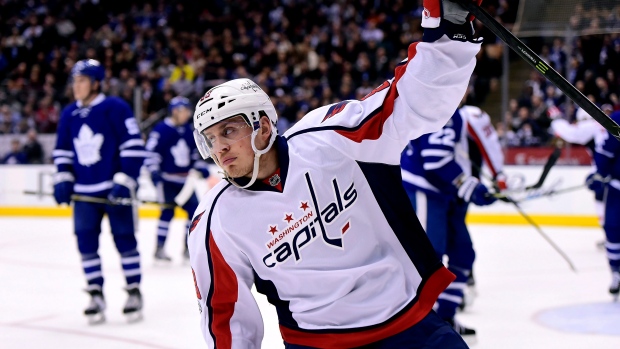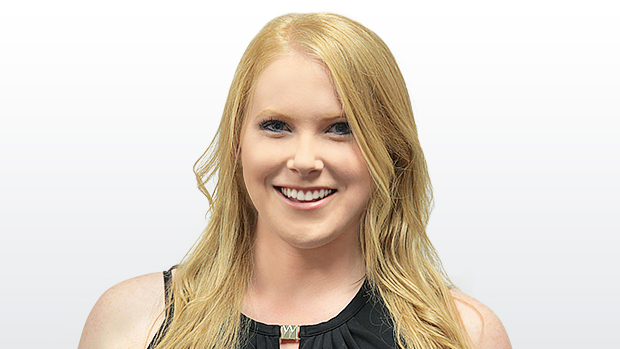 TORONTO – With so much having gone right for the Toronto Maple Leafs, they almost seemed due for a night like Tuesday.
Playing the Eastern Conference-leading Washington Capitals on the second night of a back-to-back, the Maple Leafs were slow out of the gate and never really found a groove in a 4-1 loss. It was Toronto's first regulation loss at home since February 18, and dropped them from second in the Atlantic Division to the East's second wild card.
With the Tampa Bay Lightning losing to the Boston Bruins, a win Tuesday would have clinched a playoff berth for the Maple Leafs. At the very least they hoped to be able to judge themselves next to one of the best teams in the league, but that plan didn't unfold well either.
"I don't want to make any excuses for anything, but I would have liked to play them tomorrow and then have a measuring stick," Mike Babcock said. "To me, we didn't measure anything because we didn't push them at all. To me, it was a one-sided game, and they were better than us start to finish."
The Capitals were undoubtedly the stronger team in the opening frame, with Nicklas Backstrom's line alongside Alex Ovechkin and T.J. Oshie getting plenty of offensive zone time. One night after Toronto badly outshot the Sabres 18-2 in the first period, it was the Maple Leafs who were out dueled on the shot clock 13-3 in the opening frame. The same way Toronto dictated the pace on Monday, Washington continued to establish control early and often.
"The first ten minutes we really needed to push back hard and it took us a little time to get our legs under us," said Mitch Marner, who tallied Toronto's only goal with 1:08 left in the game. "No matter if you've played the night before or not, you have to come in ready to play. We need to get skin on their players and make them lay off our D and give them more time to make plays. We have to learn from these moments."
No matter how many expectation-defying places they've climbed up the standings this season, the Maple Leafs have never been ones to shy away from a good lesson. Coming out of an 8-1-1 stretch, defenceman Connor Carrick admitted they didn't expect to run the table through these final four contests, but there was some palpable disappointment that a team as confident as Toronto didn't show better against a club they could conceivably face in a first-round playoff matchup.
"I think everyone is going to point the finger [at fatigue]," Carrick said. "We talked about it, like 'hey, we played [yesterday], get your mind right, get ready to go.' It's just about execution and game plans at that point, and about consistency and being able to bring it every night."
"I thought they played good and I didn't think we did. I thought they had a lot of energy and I didn't think we did," Babcock added. "I didn't think we had a whole lot of answers. I thought they were a good team that was competitive, that was hungry, and won more battles than we did."
Toronto will use Wednesday's off-day to regroup mentally and physically before finishing off the regular season with three games in four nights. Despite Tuesday's final result, the Maple Leafs are not hanging their heads with so much work still left to do.
"No matter what the score or time is, we always feel like we can still come back and battle," Marner said. "That's what's going to make us a deadly team is how hard we compete no matter [what]. We need to make sure we're coming ready to play for these next three games, no matter what the standings say or whether we're in [the playoffs] or not."

Takeaways
Trouble brewing? Toronto had to play the final 40 minutes with only three centermen after Brian Boyle did not return for the second period with an upper-body injury. Tyler Bozak and Auston Matthews were drawing in for double duty to centre the fourth line, and Martin saw more shorthanded time in the third period. Boyle took a hit along the boards in the final five minutes of the first and played just one shift as the frame ended before calling it a game after 4:18 of playing time. Babcock didn't have an update on his status afterwards. Toronto's centre depth has been flimsy all season, but if Boyle has to miss extended time the team has options. Toronto could turn to journeyman centre Ben Smith, who has played 40 games this season and tallied four points, or recall Frederik Gauthier from the Toronto Marlies. The rookie has appeared in 21 games while Smith was injured earlier in the season, and grabbed three points.
Don't start: Judging by the final score it would be easy to hang Tuesday's loss on backup goaltender Curtis McElhinney, but he was a big reason why Toronto stayed within striking distance as long as they did. Toronto got outshot 38-28 overall, and 26-13 through the first 40 minutes, but it was McElhinney who did enough to hold the Capitals at bay. He made some especially tough stops in close off the cycle against the Capitals' touted offensive weapons, specifically at the start of the third against Backstrom's line to preserve the Maple Leafs' chance of coming back. The first goal he gave up to Lars Eller, a shortside blast from the slot, is a goal McElhinney should have had, but the others were the result of good pressure and defensive breakdowns the Maple Leafs have been good about preventing lately. McElhinney finished with 34 saves on 38 shots.
Back to the drawing board: It had been an incredible run of record-breaking success for Toronto's rookies over the last two weeks, but after Ovechkin called Matthews' line with William Nylander and Zach Hyman one of the best in the league Tuesday morning, the Capitals did a good job of neutralizing them. That trio had been Toronto best during their last ten games, and Washington's second and third line kept them from getting the kind of quality chances they have been burying with ease. Between the three of them they still managed five shots on goal, while finishing a collective minus-five. They also had the best possession totals of any Toronto line, at 55 per cent or better each. Matthews was held without a goal for the first time in five games, denying him the chance to break Gaye Stewart's rookie goal-streak record that he tied on Monday. Also, Matthews' season-long nine-game point streak came to an end, preserving the record set by Nylander at 12 games until next season at least. Tuesday also marked the 100th game of Nylander's NHL career.
Turning point: Babcock has preached the importance of discipline down this recent stretch of success and on Tuesday he cited Marner's second period penalty, and the ensuing power play goal, as a serious deflator for his club. With the man-advantage, Kevin Shattenkirk finished off a beautiful set up by Backstrom to put the Capitals up 2-0 midway through the period, after which Toronto seemed to have no response at the ready. Meanwhile the Maple Leafs couldn't capitalize on their first three power play chances, depriving themselves of much-needed momentum. Phillip Grubauer didn't give them much to work with though, as the netminder made several impressive saves from point-blank range. The Maple Leafs' power play failing to ignite was disappointing after that top-ranked unit scored four goals in the team's previous three games. Grubauer is now a perfect 3-0 all-time against the Maple Leafs. Toronto finished 2-for-3 on the penalty kill.
Next game: Toronto continues its homestand with an Atlantic Division showdown against the Lightning on Thursday.