Capitals hire Arniel, Cashman as assistants
The Washington Capitals have hired Scott Arniel and Reid Cashman as assistants on coach Todd Reirden's staff. General manager Brian MacLellan announced the moves Monday.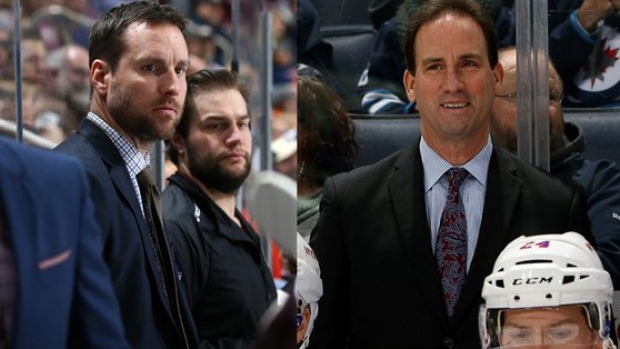 ARLINGTON, Va. — The defending Stanley Cup champion Washington Capitals filled out new coach Todd Reirden's staff Monday by hiring Scott Arniel and Reid Cashman as assistants.
For all the continuity on their roster, the Capitals have undergone the most change behind the bench this summer. Coach Barry Trotz resigned after winning the Cup in his fourth season and went to the New York Islanders, taking assistant Lane Lambert and goaltending co-ordinator Mitch Korn with him.
Reirden, who was seen as the coach-in-waiting all season, got the promotion from associate to the head job. He was the only candidate to replace Trotz. Arniel and Cashman are replacing Reirden and Lambert as assistants. Blaine Forsythe, goaltending coach Scott Murray, video coach Brett Leonhardt and video analyst Tim Ohashi the holdovers.
The 55-year-old Arniel spent the past five seasons as associate coach for the New York Rangers under Alain Vigneault. Arniel previously spent parts of two seasons as coach of the Columbus Blue Jackets.
The 35-year-old Cashman was an assistant with the American Hockey League's Hershey Bears the past two years. Like Reirden, Cashman played defence and could be a fit to coach the Capitals' defencemen.
Washington returns almost every key player from the team that won the first title in franchise history. Eighteen of the 20 players who dressed in the Cup clincher are back.
___
More AP NHL: https://apnews.com/tag/NHLhockey and https://twitter.com/AP_Sports