Capitals re-sign Oshie to eight-year, $46M deal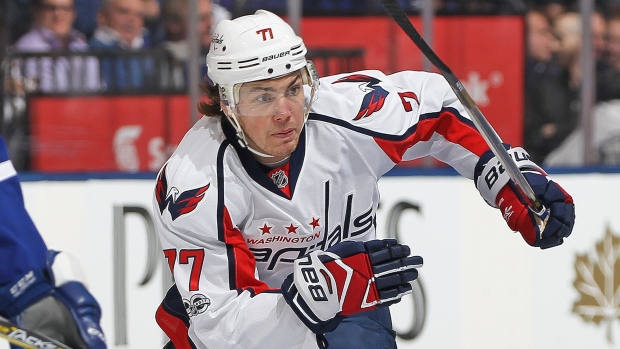 The Washington Capitals prevented T.J. Oshie from reaching the free agency market by re-signing the right winger to an eight-year, $46M contract on Friday.
"T.J. is an invaluable member of our team and we felt it was imperative for us to re-sign him in a competitive free agent market," Capitals general manager Brian MacLellan said in a release. "T.J. is a highly competitive player with a tremendous skill set; he epitomizes the kind of player our team must have in order for us to continue to put ourselves in a position to compete in this League."
Oshie appeared in 68 games this season for the Capitals and scored 33 goals and 23 assists with a plus-28 rating. He also contributed four goals and eight assists in 13 playoffs games, as the Capitals advanced to the second round of the Stanley Cup playoffs.
The 30-year-old has played two seasons for the Capitals after spending the first seven years of his NHL career with the St. Louis Blues.
The Everett, Washington native was selected 24th overall in the first round of the 2005 NHL Draft by the Blues and made his debut during the 2008-09 season.