Carcillo appeals for better care after death of friend Montador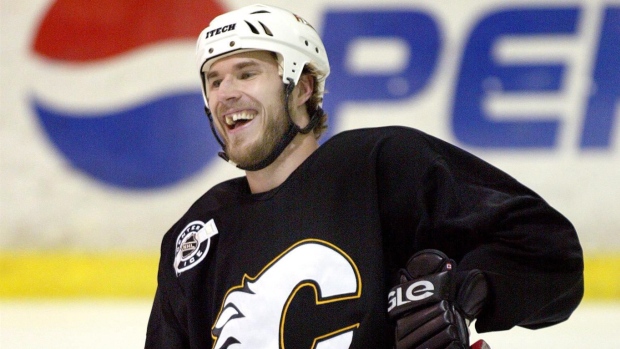 Chicago Blackhawks forward Daniel Carcillo published an emotional article on Wednesday on
theplayerstribune.com
, appealing for better care for hockey players who leave the game following the death of his close friend Steve Montador.
"Monty went through some really trying times, and I got to see it first-hand," said Carcillo in a video portion of the article. "That lockout year he had suffered a concussion and then the team had put him on waivers, and he didn't take it very well. I think he was really worried about the future.
"Over the years, I saw that deterioration of his mind, and he must have felt that as well...he was trying so many things to try and reverse the symptoms and feel normal and he just couldn't. He had a lot going on in his head in regards to worrying about whether he would wake up that morning and feel great or whether he'd have to stay inside with the blinds shut in a dark room."
Montador, a veteran of 571 NHL games with six NHL clubs, was found dead in his home in Mississauga, Ont. in February. He was 35.
Montador and Carcillo were teammates with the Chicago Blackhawks during the 2011-12 season.
Carcillo added that his friend "battled addiction at certain points in his career before getting sober," and eventually walked away from the game because of concussion-related symptoms.
Carcillo, 30, also discussed his own battles with concussions that have affected him over his own eight-year NHL career.
"Concussions can be a dark, dark place. I just recently had one and I fell into a lull and a depression, especially after Monty's passing," he explained.
Carcillo turned his attention to the care that players receive when their careers wrap up.
"So after Monty died, I really did some research, kind of asking guys that had already moved on and that I had played with if they knew what our exit program was for the NHLPA and I was kind of astonished to find out that not one guy can tell me what it was...right now, as far as the PA goes, we would receive a phone call to see how we're doing and that's pretty much our exit program."
Carcillo suggested that more needs to be done for retiring players, many of whom he says have significant issues as they try to adjust to life as a non-athlete.
"From the guys that I've talked to who have moved on, they've all said the same thing -- all fell into a deep depression and went away quietly. It was almost as if the less noise you make when you go away, the better.
"I don't think it's right. It doesn't feel right for how much we give to this league and this sport. Sacrificing our bodies, sacrificing our minds with the concussions and the hits that we take."