Cardi B and Reebok announce new collaboration
Grammy-winning rapper Cardi B and Reebok announced a new collaboration on Tuesday titled "Let Me Be... Enchanted."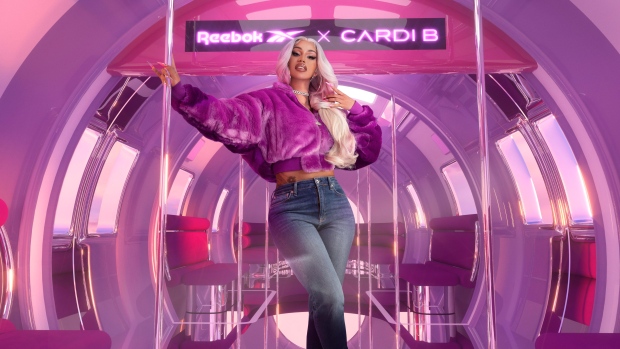 Grammy-winning rapper Cardi B and Reebok announced a new collaboration on Tuesday titled "Let Me Be... Enchanted."
The collection features four items, including two sneakers and two apparel pieces. The sneakers include a hot pink classic leather shoe that releases for Reebok members only and a freestyle high-top sneaker in three colours ranging in toddler to men's sizes. The apparel pieces include a unisex fur jacket in sizes 2XS to 2XL and a leotard in sizes 2XS to 4X. Prices range from $50 to $300.
The newest collection "features dramatic proportions and statement silhouettes to enchant all crowds," according to the brand's website.
Cardi B first signed with Reebok in 2018 and has steadily dropped collaborations with the brand ever since. Her latest collaboration with the brand was in December of 2021.
The new collection drops on June 17 at 10am and can be bought on the Reebok website and Foot Locker stores.