Carrick ready to reclaim role on Leafs' blueline
Toronto defenceman says frustrating season is behind him as he prepares to fight for a roster spot at training camp, Kristen Shilton writes.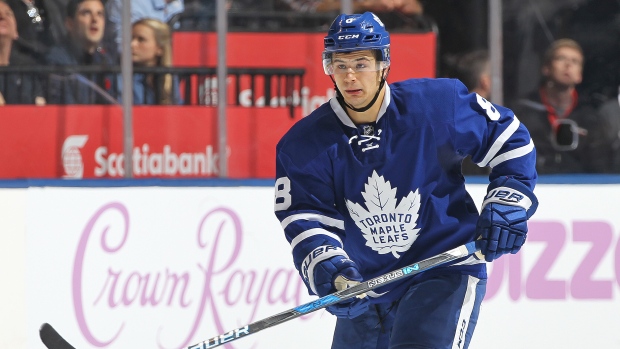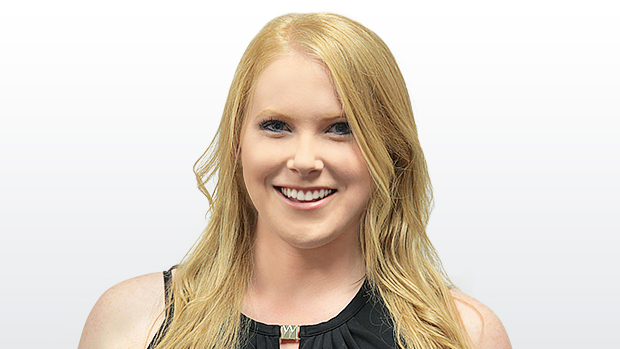 TORONTO – Connor Carrick could feel his role with the Maple Leafs slipping away last season.
After playing 67 games in 2016-17, the veteran savvy and penalty-kill expertise of Roman Polak reduced Carrick to an afterthought on the blueline a year later. He was a healthy scratch in 15 of the Leafs' final 30 regular-season games of 2017-18, and then sat out all seven contests in Toronto's first-round Eastern Conference playoff series against Boston.
Still, the Leafs signed Carrick to a one-year, $1.3 million contract extension in June, putting a hopeful bookend on an otherwise middling year.
Also working in Carrick's favour this summer was Polak's departure to Dallas in free agency, leaving former KHL standout Igor Ozhiganov as his main competition at training camp for a third-pairing spot.
"Jealousy is a difficult thing to chew on," Carrick, 24, said after an on-ice session at MasterCard Centre on Tuesday. "[The] treat in hockey is playing time and a personal role and being closely involved in the team's success. I didn't get to do a lot of that. So you go home, get set, refresh and you re-grow that love of the game."
Carrick had four goals and eight assists in 47 games last season, the highest point total in his NHL career. But that was no comfort as he watched a full slate of playoff games following the Leafs' exit, embracing his "hockey nerd" side while processing the raw feelings of his previous few months.
Eventually he got back to work. Like every summer, the Orland Park, Ill., native trained with a large contingency of NHL players, including Blackhawks' winger Patrick Kane, in the Chicagoland area. The group has grown bigger each year, and Carrick had specific goals in mind to accomplish before returning to Toronto.
"[I was working on] my skating in general, but you've got 700 guys [around the league] going home trying to get quicker," he said. "You try to get your puck touches back. I'm feeling good there. Get fresh mentally. Hopefully have a bigger impact. Last season wasn't the finish I wanted personally, it's pretty clear. I want to push for a bigger role, have a strong camp."
Barring injury, the Leafs' top-four defencemen are seemingly set, with Morgan Rielly, Ron Hainsey, Jake Gardiner and Nikita Zaitsev projected to fill their same spots. Should Carrick beat out Ozhiganov, a relatively unknown commodity who's never played professionally in North America, he'd likely be paired with sophomore Travis Dermott.
In that case, the Leafs' backend would be comprised entirely of players Toronto had on the roster last season.
The Leafs defence has been maligned as the team's weakest area since Carrick was traded to Toronto from Washington in 2016. Ignoring such perceptions comes with the territory for Carrick and his fellow blueliners.
"I don't know what else was out there, what other moves [Toronto] tried or didn't try. It doesn't matter. This is our team," said Carrick. "Other teams are trying to build from within too…a lot of guys are playing on second, third, even fourth looks, finding themselves, finding their identity, growing their role and doing very well."
With nine days to go until training camp medicals on Sept. 13, Carrick has positioned himself as well as possible to be an emerging success story.
Head coach Mike Babcock said last March that "no one works harder at trying to get better every day" than Carrick, and compared him to veteran Hainsey who also took longer to earn a full-time role in the NHL, but is still playing big minutes at the age of 37.
But unlikely Hainsey, Carrick doesn't have the special teams' credentials on his resume that can end up breaking the tie for a roster spot. While Hainsey led all NHL players in short-handed ice time last season (3:59 per game), Polak was a heavy contributor at 2:30 per game.
Carrick has played no significant short-handed minutes in his NHL career, which could give Ozhiganov, who is expected to be in the mix on the kill, an edge in camp.
But Carrick isn't going to back down from a challenge.
"You want to play on a great team," Carrick said. "And we have a chance to do that here. And you want room to grow your own personal role. As an individual and a team, as far as that goes, there's nowhere I'd rather be [than Toronto]."