Carroll targeting late-March return to Raps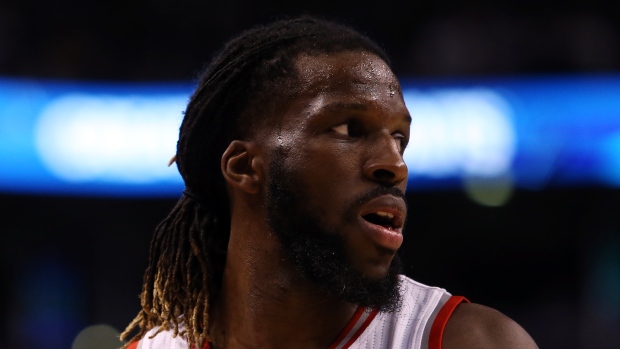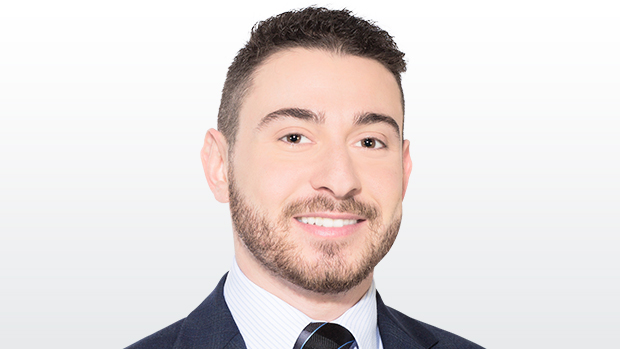 TORONTO - DeMarre Carroll, who has been out for over two months following knee surgery, is expecting to rejoin the Raptors' lineup within the next two weeks, sources told TSN.
After visiting his surgeon in New York for a follow-up appointment last week, the injured forward continues to progress in his recovery and is targeting a late-March return, although the team is not as optimistic.
The Raptors are being cautious, prioritizing the long-term health of their starting small forward and $60-million, off-season signing. They've slowly ramped up his on-court activity over the past two weeks, as he's been able to participate in some light shooting, conditioning and one-on-one drills with coaches after practices and before games.
However, practice time has been - and will continue to be - limited at this point in the year with most playoff teams opting for lighter off-days. With their first and only stretch of four games in five nights coming up this week, they won't practice at all until next Monday.
Carroll, 29, has missed 41 games this season, his first with Toronto, including the previous 29 after undergoing arthroscopic surgery on his right knee Jan. 6.
He's appeared in just 23 games this season, starting all but one, averaging 11.7 points, 4.8 rebounds and 1.7 steals while shooting 38 per cent from three-point range in 32 minutes per contest. He originally sustained the injury in his seventh game, tweaking it again 10 days later in a collision with Los Angeles Clippers centre DeAndre Jordan. He sat out nine contests before a brief and unsuccessful return prompted the surgery. He's also battled plantar fasciitis in what has turned into a lost season for the seven-year veteran.
Terrence Ross, who is playing some of the best basketball of his career, has seen increased playing time off the bench while James Johnson and rookie Norman Powell have each filled in as starters. Still, the Raptors know that having Carroll back and as close to 100 per cent as possible for the playoffs could be the thing that helps take them to the next level. They also understand that it will take some time for him to get back in game shape and reintegrate into a lineup that has gone 30-11 in his absence.
Barring a setback, Carroll's long awaited return could come on Mar. 26 in New Orleans or Mar. 28 at home to Kevin Durant and the Oklahoma City Thunder.