DL Evans signs two-year deal with Lions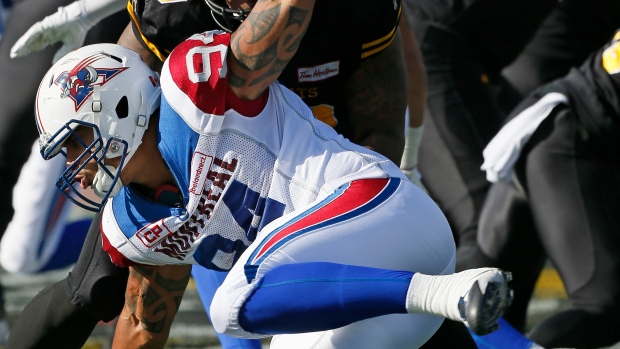 According to TSN's Matthew Scianitti, sources are reporting that international defensive lineman DeQuin Evans has agreed to sign with the BC Lions.
Evans played five games with the Montreal Alouettes in 2016, making four tackles and recording one sack.
TSN's Farhan Lalji confirms that the contract is a two-year deal.