Chan takes centre ice at Skate Canada
Patrick Chan makes his return to Grand Prix competition this weekend at Skate Canada International in Lethbridge, Alberta - one of several great Canadian storylines outlined by TSN's Tracy Wilson.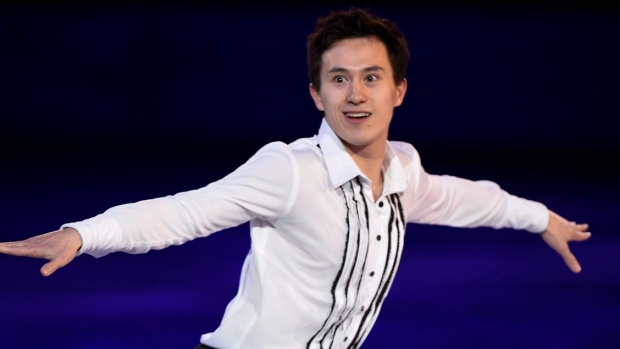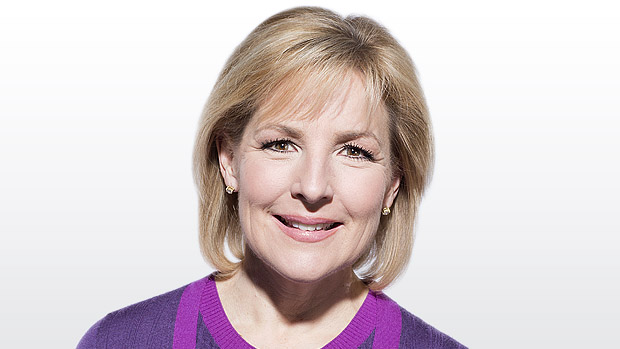 Patrick Chan will make his return to Grand Prix competition this weekend at Skate Canada International in Lethbridge, Alberta - his first Olympic style competition since the Sochi games over a year and a half ago.
In his time away from competition he has toured the world, performing in shows and skating each October in the Japan Open, a Pro Am Competition where he has had to perform an Olympic style competitive free skate.
At this year's event where he finished third, he was slightly off balance throughout his skate, missing some jumps and struggling for control. "I didn't think it would be so hard," he told me backstage after his skate.
While he was fit, well trained and quite confident in practice, the only way to be in competition shape is to compete. He told me that when he took the ice to start he thought, "I can't feel my legs," a common affliction for a competitive skater. But when it's been a year since putting it all on the line and facing a judging panel, the ability to quell the rising swell of panic is certainly not automatic.
When Patrick takes centre ice at Skate Canada this weekend, it will be his first short program in competition in 20 months. He will face his Sochi rival, Olympic Champion Yuzuru Hanyu of Japan.
Ideally, this is not the way to ease back into a competitive career. He will have to face the enormity of his comeback head on. It was clear from watching Patrick train and compete last month, that he's more than capable of regaining past form and that the sport is fortunate to have him back. He just has to weather the storm, get through the early comeback stages and find his comfort level in front of judges, once again.
Sharing the Canadian spotlight in the men's event alongside Patrick will be the 17 year old National Champion Nam Nguyen. Nam is looking to pick up and continue where he finished last year with his remarkable fifth place finish at the World Championships.
Another Canadian Champion making a comeback in Lethbridge is two time Champion Kaetlyn Osmond. Like Patrick this is Kaetlyn's first Grand Prix since the Sochi Olympics.
Since the Games, Kaetlyn has wrestled with injuries. Her latest came just over a year ago when she broke her leg while swerving to avoid another skater. Then the hardware that was used to correct the break caused considerable pain and so forced another surgery in November to have it removed.
This is the first time in six years that Kaetlyn comes into the Grand Prix season unhampered by injury. After missing the season last year, she's has been working out the competitive kinks in some tune up competitions and looks right on track to jump back into the mix at Skate Canada.
She'll face Russian World Champion Elizaveta Tuktamyseva, who's only one of two women in the world right now that can land a triple axel in competition. We can expect to see at least one attempt, likely two, in Tuktamysheva's programs at Skate Canada.
Canadian champion Gabby Daleman will also be a highlight on the Canadian team in Lethbridge and is looking to establish herself as a podium contender.
And world champions Meagan Duhamel and Eric Radford may be attempting to make history in the pairs competition. They've pushed the pairs event technically to the point that the pairs discipline is in a state of flux worldwide - as other teams try to reel in Duhamel and Radford by upping their technical content as well.
At Skate America we saw both Americans Alexa Scimeca and Chris Knierem and Chinese pair Sui Wenjing and Han Cong include quad twists. Sui and Han also showed off a throw quad salchow in practice and while they didn't include it in the competition, it looks very solid and I think that we can expect to see it in competition before the end of the Grand Prix series.
Russians Ksenia Stolbova and Fedor Klimov included a triple triple combination at Skate America - a first in a Grand Prix event.
Only Meagan and Eric truly understand what it takes to break this kind of technical ground, along with how hard it is and at what cost. They've been working diligently at it for years. They took the risk and took the hit by sacrificing a year of good results internationally and worked side by side triple lutzes into their programs. And then they added a throw quad salchow. Now they're adding a throw quad lutz. If they're successful with it in Lethbridge, they'll be the first to do it in competition. Executing the quad lutz and salchow will be another first as two throw quads have never been done. For feisty competitors like Duhamel and Radford, this must be a tantalizing proposition.
Ice Dance at the early Grand Prix events is often as much or more about striking creative genius than hitting the technical levels. Of course, both are important, but the dancers want to know that they have the program that will set them apart from the rest of the field.
They want to know that the music and choreography combine to play to their strengths and grab the attention and emotions of the audience and judges. Early last season we saw the 13th ranked team in the world - Gabriella Papadakis and Guillaume Cizeron from France - do exactly that. Their free dance received enthusiastic reviews as being lyrically romantic and innovative.
They worked out the technical levels throughout the year and by the end of the season they were world champions.
For this to happen, music choice is key. I for one, look forward to what will be unveiled in the dance competition in Lethbridge, where Canadian Champions and World Medalists Kaitlyn Weaver and Andrew Poje will debut their programs in front of a Grand Prix panel.
They have the ability to captivate and are hoping to capture the imagination of the audience with their new material.