Charges against Aaron Ward dismissed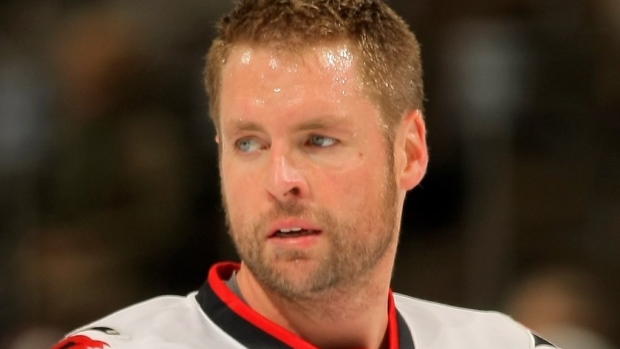 Charges against former TSN Hockey analyst Aaron Ward stemming from an alleged October domestic incident were dismissed on Friday in Wake County, N.C.
Ward, 43, was arrested on Oct. 9, 2015, in Cary, N.C., and charged with two misdemeanours, for assault on a female and interfering with emergency communications. Both charges have been dropped by the Wake County District Attorney's Office.
"After review of this case and discussions with the victim, it appears that further prosecution is not warranted," Wake County first assistant district attorney Howard J. Cummings wrote in the dismissal, according to court documents.
"I am deeply humbled by my experience the last few months. I want to thank everyone who has supported and prayed for my family," Ward tweeted Tuesday morning.
Ward played 839 NHL games and won three Stanley Cups, including one in 2006 with the Carolina Hurricanes.