Cheveldayoff, McPhee, Yzerman up for General Manager of the Year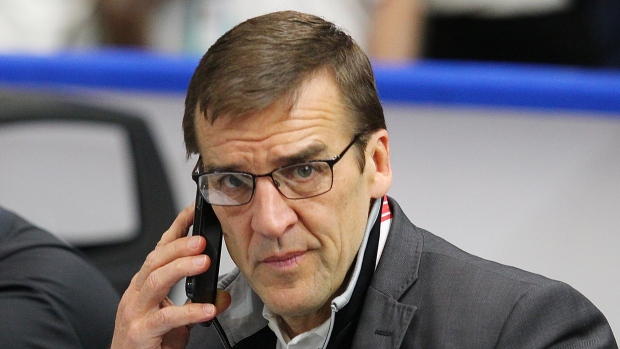 Three general managers who have teams in the NHL's conference finals have been nominated for the GM of the Year award.
Kevin Cheveldayoff of the Jets, George McPhee of the Golden Knights, and Steve Yzerman of the Lightning are up for the honour. The winner will be announced as part of the NHL Awards show in Las Vegas on June 20.
McPhee will be considered by most as the favourite for the award after he crafted an inaugural season roster in Las Vegas that rolled to a Pacific Division title.
Under Cheveldayoff, the Jets improved from 87 to 114 points and finished as the second-best team in the regular season behind Nashville.
The Lightning went from 94 to 113 points and captured the Atlantic Division crown.