Claybrooks, LaPolice to interview for Argos job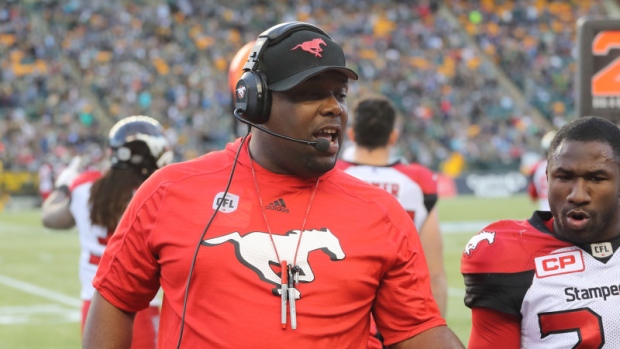 Calgary Stampeders defensive co-ordinator DeVone Claybrooks will have his interview for the Toronto Argonauts head coaching job Saturday, according to TSN's Farhan Lalji.
Winnipeg Blue Bombers offensive co-ordinator Paul LaPolice is scheduled to have his interview the following day.
In all three seasons Claybrooks led the team's defence, the Stampeders gave up the fewest points in the league. The team also made the Grey Cup all three seasons, winning the 106th Grey Cup this year.
Claybrooks started his coaching career with Calgary as the defensive line coach.
The 41-year-old played for the Stampeders from 2009-11 and Montreal Alouettes from 2007-08 after a long career in the NFL. Claybrooks is expected to interview with the BC Lions sometime next week and there is also NFL interest in him.
Prior to being brought back as Winnipeg's offensive coordinator in 2016, LaPolice served as the Bombers head coach from 2010 to 2012, winning a Grey Cup in 2011.
The Argos parted ways with head coach Marc Trestman following a 4-14 season that saw them finish last in the league.