Clippers waive PG Farmar after trade for Rivers
The Los Angeles Clippers have waived guard Jordan Farmar.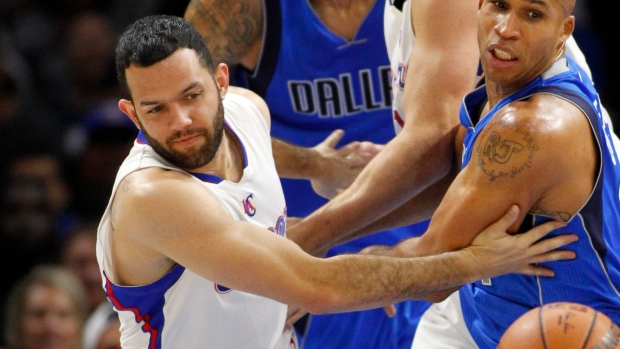 LOS ANGELES, Calif. - Jordan Farmar has been waived by the Los Angeles Clippers after 36 games.
The 28-year-old guard was averaging 4.6 points, 1.9 assists and 1.2 rebounds in 14.7 minutes as the backup to Chris Paul.
The move announced Friday creates roster room for the deal the Clippers made Thursday to bring guard Austin Rivers, the 22-year-old son of coach Doc Rivers, to play under his father.
Farmar signed with the Clippers in July as a replacement for fellow UCLA alum Darren Collison, who chose to leave and sign with Sacramento.
Farmar moved down the hall at Staples Center after playing for the Lakers last season. He won NBA titles in 2009 and 2010 with the Lakers, who drafted him in 2006. Farmar was bothered by a torn left hamstring and a strained right groin that cost him half of last season.
The Clippers are reportedly going to pursue guard Nate Robinson, who was acquired by Boston from Denver earlier this week.