Comrie leads Moose over Wolves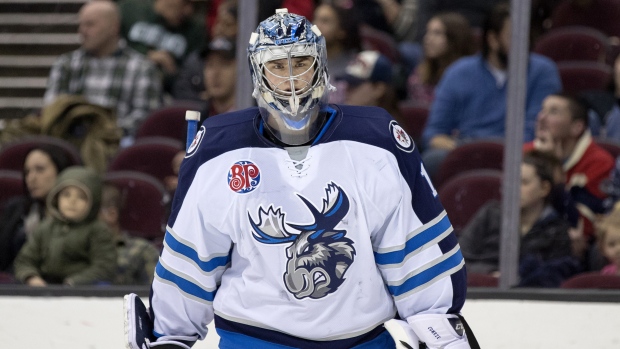 ROSEMONT, Ill. — Eric Comrie stopped 36 shots and Buddy Robinson scored the winner as the Manitoba Moose downed the Chicago Wolves 3-1 in American Hockey League action Wednesday afternoon.
The win improved Manitoba's record to 4-3-0, while the Wolves fell to 2-3-1.
Jack Roslovic opened game scoring late in the first period, completing a 2-on-1 rush with Michael Spacek.
Manitoba doubled its lead at 12:32 of the second period when Mason Appleton delivered a cross-ice pass to Robinson, who was streaking up the right wing. Robinson hammered his shot past goaltender Kasimir Kaskisuo for a 2-0 lead.
The Moose went up 3-0 at 16:21 of the third period when Patrice Cormier knocked in one of several rebound chances on a power play.
Ivan Barbashev ended Comrie's shutout bid with 1:15 remaining.
Kaskisuo finished the game with 23 saves.