Could team DNA explain Raptors' Game 1 woes?
In keeping with a franchise tradition that dates so far back its current players don't even remember when it started, the Toronto Raptors dropped the first game of their opening-round series to the Milwaukee Bucks on Saturday.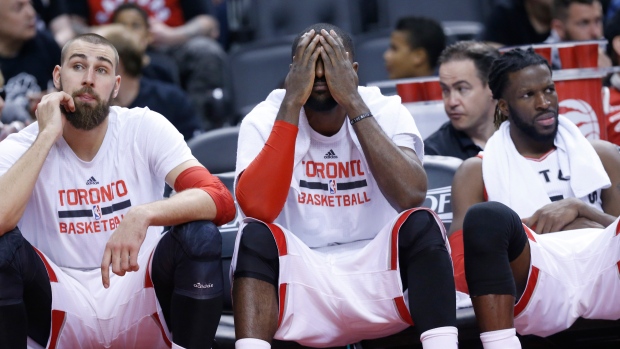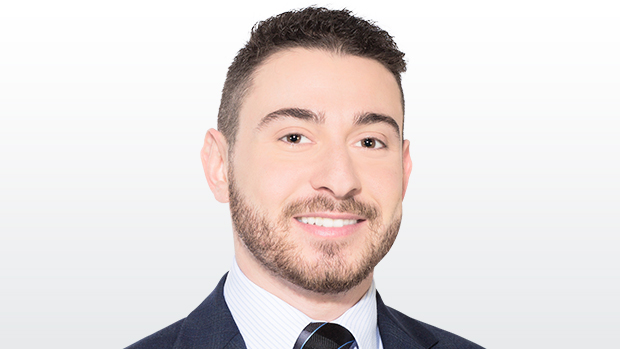 TORONTO - In keeping with a franchise tradition that dates so far back its current players don't even remember when it started, the Toronto Raptors dropped the first game of their opening-round series to the Milwaukee Bucks on Saturday.
The more familiar you are with this team's peculiar, two decade-long history the less that result should surprise you. Sure, they've come a long way over the years, but no matter how good they get there are still certain things - many of them inexplicable - that inspire fear in the hearts of Raptors fans everywhere: the Chicago Bulls, the Charlotte Hornets, Paul Pierce - the geriatric version - Jeremy Lin, Doug McDermott. The list goes on. Oh, how the list goes on.
Among the most confounding of them all are postseason openers. The Raptors have never won Game 1 of a first round series, falling to 0-8 this weekend. They're now 1-11 in playoffs series openers overall.
Unless you believe in curses, some of that can immediately be chalked up to bad luck. Losses from the Vince Carter and Chris Bosh eras have nothing to do with the current team. However, this core group - which includes DeMar DeRozan DeRozan, Kyle Lowry, Jonas Valanciunas and head coach Dwane Casey - is now 0-6 in Game 1s and, with the sample size growing, you have to wonder if it's more of a trend than an anomaly. There doesn't seem to be an easy way to explain it, and they've tried.
"I have no clue," DeRozan said after the game. "If I had the answer than maybe we would have pulled it out tonight."
"I don't know," Lowry echoed the following day. "I don't know, honestly. I don't have an answer for that one."
Perhaps it comes down to something that can't be measured using advanced statistics or tracked watching countless hours of game tape. Maybe it can't be easily explained. Could it be rooted in their DNA as a team?
The Raptors have become the NBA's greatest procrastinators.
"That's been our MO," Casey said.
Despite going in as favourites, they needed seven games to advance past the first and second round last year. For the second straight season, they led the league in double-digit comeback wins with 21, also setting a franchise record. They were a minus-12 in the first quarter this season - third-worst among playoff teams - and a league-best plus-227 in the fourth.
As is the case with most teams, the Raptors take on the playing personality of their best players. DeRozan and Lowry, like a lot of other guys on the roster over the years, are accustomed to being underdogs. They've been counted out, overlooked and underrated for most of their professional careers before blossoming into self-made stars in Toronto. They're at their best when theirs backs are up against the wall and, as a result, the Raptors are at their best with their backs up against the wall.
It's a double-edged sword, something that tells you a few things about this team and its players, both good and bad. They don't quit and tend to respond well in the face of adversity, whether it's rallying late in games or bouncing back after a tough loss. They've proven to be resilient but, on the other side of the coin, they put themselves in far too many situations where they need to be and that's a dangerous way to live in the NBA.
"I think the gift and the curse is all our comebacks," said P.J. Tucker, the newest Raptor, who is bringing a fresh perspective to what has become commonplace around this team. "I think we get down and we're still really relaxed and thinking we're just going to turn it on every single time. And we do a lot but in this league it's hard to do that and I imagine in the playoffs it's even harder."
At 31, Tucker is the Raptors' oldest player and, although he just made his postseason debut, he's been around long enough to know how this works. If you dig yourself a hole, in a series like in a game, you have to dig yourself out of it, which burns additional effort and energy. Even if you're able to pull it off, and they do more often than most, that takes its toll. Could they have put up more of a fight against a well-rested Cavaliers team in last year's Conference Finals had they not played 14 games to Cleveland's eight going in? Maybe. That was a theory they hoped to test this year, with a potential rematch against the Cavs lined up for the second round. Now, on account of yet another Game 1 blunder, they'll need at least five to get past Milwaukee, assuming they're able to recover and advance at all.
Of course, there's still a lot of basketball to be played and the Raptors still feel good about their chances in this series, as they should, even down 1-0. The benefit, having been in this hole before, is they know how to get out of it, they know there's no reason to panic. The danger, as Tucker has already picked up on, is they've sort of become desensitized to it.
"It's kind of weird," the veteran forward said. "Everybody today's like 'Oh yeah, we always lose the first game'. It's like, no no no, we don't always want to lose the first game. It's not cool. It's not something we plan out and want to do. We actually lost the game, they outplayed us, so what's the answer? I don't know, but we've got to figure it out the next two days before this next game [on Tuesday]."
Solving the Raptors' procrastination problem is easier said than done, especially if it is the result of a fundamental quality in who they are and how they're built. It's tough to change a team's DNA but it's not impossible, especially if they're committed to doing so. We've seen them rise to the occasion when there's an obvious, tangible occasion to rise to, a desperate, must-win situation staring them in the face. Their challenge is finding a way to manufacture that sense of urgency before it comes to that, whether it's a first quarter, a seemingly meaningless mid-season game or a Game 1.