Coupon-clipping NHLer won't sue parents over bankruptcy
Court documents show Blue Jackets defenceman Jack Johnson learned about his financial problems from the team in 2014.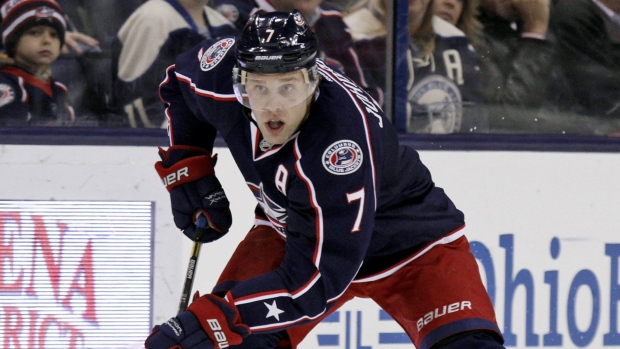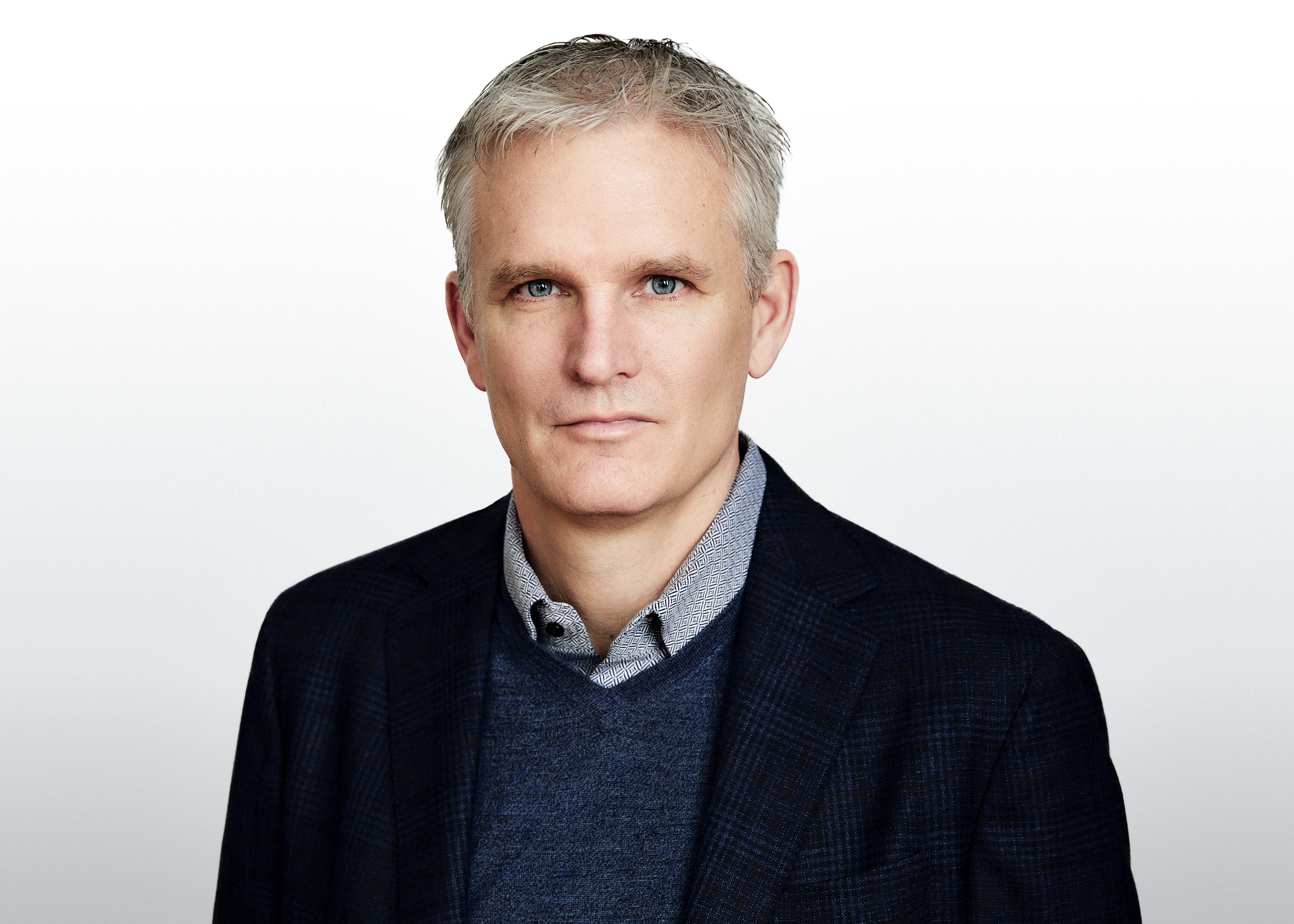 Bankrupt NHL defenceman Jack Johnson, reduced to clipping coupons as he navigates his way through bankruptcy, has decided not to pursue a lawsuit against his spendthrift parents, according to court filings.
Documents recently filed in U.S. bankruptcy court detail the ongoing feud between Johnson and the loan companies who charge he owes them millions of dollars.
Johnson's relationship with his parents Jack Sr. and Kristina has been "devastated" by his bankruptcy, the court filings say, but he has decided not to sue them because they "are trying to make enough money to live" and he's unlikely to recover money or assets from them.
The court papers also describe what Johnson did after he learned in 2014 from the Columbus Blue Jackets - not his parents - about his financial problems.
Johnson shocked the hockey world nearly a year ago when he filed for bankruptcy, disclosing that he had amassed more than $10 million worth of debt. (His creditors now charge $21 million in claims have been asserted against Johnson.)
In a startling twist, Johnson said his parents were to blame for his financial distress.
Johnson has alleged that his parents took out millions of dollars' worth of high-interest-rate loans in his name, without his knowledge. His parents, Johnson alleged, pledged his future NHL earnings as collateral for the loans.
Among the papers filed in court in recent weeks are documents that detail the testimony provided by Johnson and his parents.
Johnson's investigation of his parents' alleged spending led to a meeting between them and his lawyer on Feb. 12, 2015, in Minneapolis.
During that meeting, Johnson's parents explained their precarious finances. The last time Johnson's father earned more than $100,000 was in 2006 or 2007. Since then, his income has been about $15,000 per year, for cutting down trees, shoveling garbage, washing cars, and "doing everything he can to put food on the table."
"Mr. Johnson does not have any assets other than a Ferrari that is not in working condition," a court filing says.
Johnson's mother has similarly performed odd, part-time jobs.
"Although (Jack Johnson) determined that (he) has claims and causes of action against (his parents), (he) reasonably determined not to proceed with litigation against the Johnsons given their limited financial wherewithal and to avoid consuming estate assets pursuing an unlikely and speculative recovery at best," Johnson's lawyer wrote in a court filing.
Johnson's creditors have alleged the NHL star is working in cahoots with his parents, and knew about their borrowing. Earlier this year, one creditor, EOT Advisors, sued Johnson for fraud, asking a court to award the company more than $600,000.
Johnson says in court documents that the average career of a pro hockey player is "about five-and-a-half years" and that he granted his parents a power of attorney to help him "save money, invest money, make a profit, and grow because (he) didn't know how long he'd get to play (in the NHL)."
Johnson's parents have testified that they were first approached by loan brokers who promised "a surefire" method to make money after Johnson signed a seven-year, $30.5-million contract with the Los Angeles Kings on Jan. 8, 2011. Johnson was traded to the Blue Jackets in February, 2012.
Johnson first learned that "not all (his) ducks were in a row" at the end of the 2013-14 NHL season, when the Blue Jackets told him that the team had been contacted by one of his alleged creditors.
After getting engaged in May 2014, Johnson decided to "break off financially" from his parents and "start (his) own life."
He hired a business manager and learned that his parents had opened 17 bank accounts in his name, and had invested in real estate, life insurance, and jewellery.
Johnson, who is being paid $5 million this season by the Blue Jackets, says has engaged in financial "belt-tightening" to cut his monthly expenses.
He has moved from a downtown Columbus penthouse apartment where rent was $4,000 a month to a "modest home in the suburbs," with a $2,700 monthly rent bill.
Johnson has also "stopped paying for entertainment for himself and with friends and ceased regular leisure travel," the documents say. "(Johnson) also began using coupons and generally searching for more cost-effective purchases."
While Johnson's creditors allege he personally appeared before an Ohio notary public and signed at least one promissory note, Johnson says he was never provided with complete loan documents before he signed them.
Johnson's gross income in October, 2015, was $764,646, but after taxes of $332,659, escrow deductions of $86,021 and other expenses such as NHLPA union dues ($600), Johnson's net take home pay for the month was $338,311.
The documents also say he owns three BMWs and a 2011 Ferrari worth $193,000.
Creditors last week asked a judge to order Johnson to complete and file a full medical disclosure form. Johnson earlier pledged a life insurance policy as collateral for loans.
It's unclear when a judge might rule on Johnson's request to transfer his bankruptcy from Chapter 11 to Chapter 7.
If his request is granted, Johnson would be able to keep those future earnings for himself, instead of being forced to commit some of his salary to repaying his former lenders. Chapter 11 proceedings can typically last three to six years, compared to about six months for Chapter 7.