Crosby to miss world hockey championship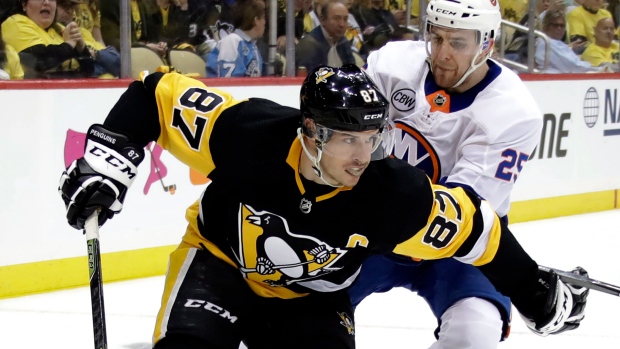 Pittsburgh Penguins star Sidney Crosby will not be playing for Team Canada at the upcoming world hockey championship.
"As you get older there are things that nag you," Crosby said, per Pens Inside Scoop. "I'm trying to take care of those."
Crosby made the announcement just days after the Penguins were swept out of the playoffs by the New York Islanders.
The 31-year-old finished the regular season with 35 goals and 100 points in 79 games but was held to just one assist in four playoff games against the Islanders.
According to The Athletic's Josh Yohe, it sounds like Penguins goalie Matt Murray will play for Canada in the upcoming Worlds.