Crunch eliminate Marlies with Game 7 victory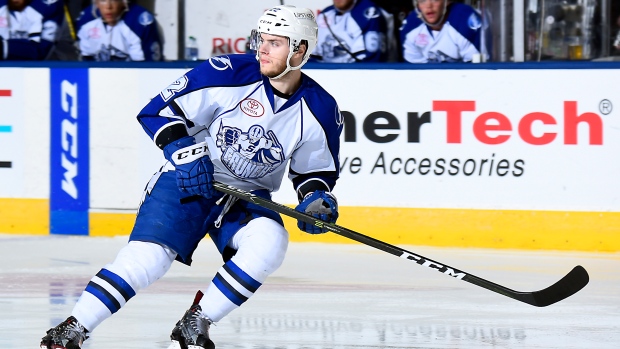 SYRACUSE, N.Y. — Matthew Peca scored the tiebreaking goal eight seconds into the third period and the Syracuse Crunch went on to double up the Toronto Marlies 6-3 on Wednesday in Game 7 of their American Hockey League playoff series.
The Crunch will face the Providence Bruins in the Eastern Conference final.
Matt Taormina, Yanni Gourde and Cory Conacher also scored for Syracuse, which rallied from a 3-1 deficit in the second period. Adam Erne and Gabriel Dumont had the other goals for the Crunch and Peca chipped in with an assist for a two-point night.
Andreas Johnsson, Brendan Leipsic and Seth Griffith scored for Toronto.
Mike McKenna stopped 14 saves for the win. Marlies goaltender Kasimir Kaskisuo stopped 24 shots in the losing effort.