Anybody's game at women's Road to the Roar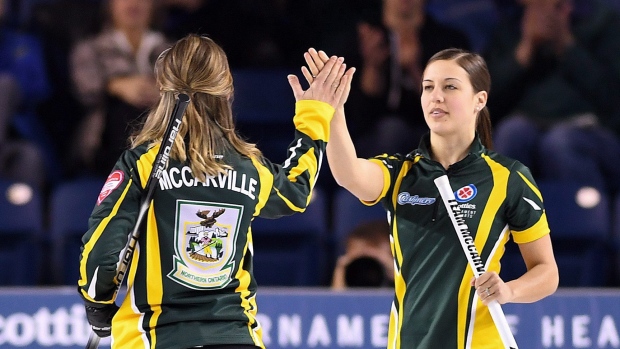 The road to PyeongChang starts in Summerside.
Fourteen men's and women's rinks from across Canada will converge on the small town in Prince Edward Island Nov. 6-12 for the Road to the Roar Pre-Trials. The top two rinks, on both the men's and women's sides, will earn the right to compete in the nation's capital Dec 2-10, with a spot to the Olympic Games in South Korea on the line.
The Roar of the Rings Canadian Olympic Curling Trials will be an event to remember, but the week in Summerside should be very compelling as well.
On the women's side of the draw, picking the two winners is not an easy task.
Sherry Middaugh, the 2013 Olympic trials finalist, and Shannon Kleibrink, the 2006 Olympic bronze medalist, have played in a ton of major of events over their long careers and should have the experience to the guide them into contention.
The likes of Krista McCarville, Kerri Einarson and Tracy Fleury have made a name for themselves over the past few seasons at the Scotties Tournament of Hearts and events on the Grand Slam circuit.
In addition, young teams led by Julie Tippin, Nadine Scotland and Kelsey Rocque won't be the favourites, but could be primed for a coming-out party in Summerside.
Not to mention teams skipped by Shannon Birchard and Darcy Robertson, Winnipeggers that have both upset defending Olympic champion Team Jennifer Jones in big games during the past year.
All things considered, eight or nine teams in the 14-rink field have a really decent shot at advancing to Ottawa.
Take a look below to see all the teams and storylines for the women's side of the pre-trials.
Team Birchard (Winnipeg, Man.)
Skip: Shannon Birchard Third: Nicole Sigvaldason Second: Sheyna Andries Lead: Mariah Mondor
- Won the Colonial Square Ladies Classic in September when they upset 2014 Olympic champions Team Jones in the final, 8-6.
- Birchard and Jason Gunnlaugson won the Pacific Northwest Mixed Doubles Invitational in Seattle this season.
Team Breen (Halifax, N.S.)
Skip: Theresa Breen Third: Marlee Powers Second: Jocelyn Adams Lead: Amanda Simpson
- Team Breen won the Lady Monctonian Invitational Spiel in New Brunswick this season.
- Breen won a pair of Scotties silver medals (1998, 2000) playing third for Anne Merklinger.
Team Einarson (Winnipeg, Man.)
Skip: Kerri Einarson Third: Selena Kaatz Second: Liz Fyfe Lead: Kristin MacCuish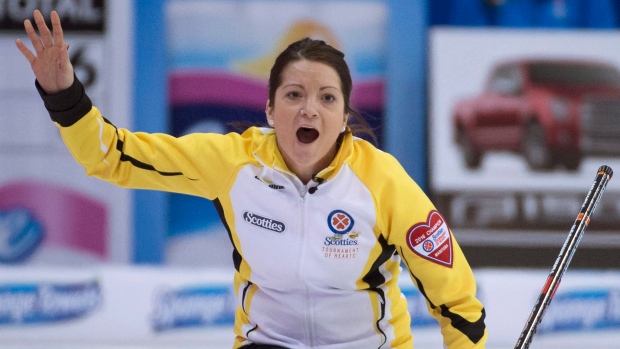 - Team Einarson has played well to start the season, winning two events including a victory at the Tour Challenge Tier 2 on the Grand Slam circuit.
- They also made the final of the Grand Slam's Masters, losing to Team Jones in the final.
- This crew finished fourth at the 2016 Scotties and will be a favourite to finish in the top two in Summerside.
Team Fleury (Sudbury, Ont.)
Skip: Tracy Fleury Third: Crystal Webster Second: Jenna Walsh Lead: Amanda Gates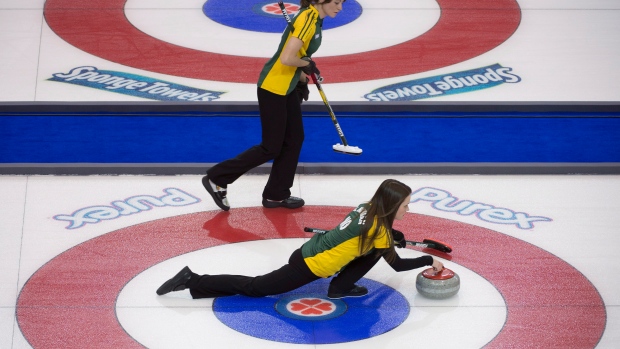 - Hasn't appeared in a national championship since 2015.
- Team Fleury won the Gord Carroll Curling Classic in Whitby this season.
Team Harrison (Mississauga, Ont.)
Skip: Jacqueline Harrison Third: Janet Murphy Second: Stephanie Matheson Lead: Melissa Foster
- Lost to Middaugh in the semi-final of the Stu Sells Oakville Tankard in September.
- This will likely be the biggest event this foursome has ever played in.
Team Kleibrink (Okotoks, Alta.)
Skip: Shannon Kleibrink Third: Sarah Wilkes Second: Kalynn Park Lead: Alison Thiessen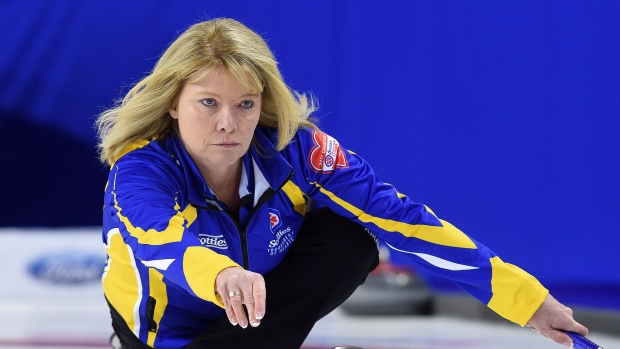 - Upset Val Sweeting in the Alberta Scotties final last year before posting a 5-6 record with the help of Heather Nedohin in her first national championship since 2011.
- First year with Kalynn Park at second and Sarah Wikes at vice.
- Kleibrink won bronze for Canada at the 2006 Winter Olympics in Turin, Italy, and will look to get back to the trials once again.
Team McCarville (Thunder Bay, Ont.)
Skip: Krista McCarville Third: Kendra Lilly Second: Ashley Sippala Lead: Sarah Potts
- Team McCarville settled for silver at the 2016 Scotties (lost to Chelsea Carey in the final) and made the playoffs once again at nationals last year.
- This Northern Ontario rink has a solid fan base who would love to see them at the Roar of the Rings in December.
Team Meilleur (Winnipeg, Man.)
Skip: Briane Meilleur Third: Breanne Knapp Second: Janelle Vachon Lead: Sarah Neufeld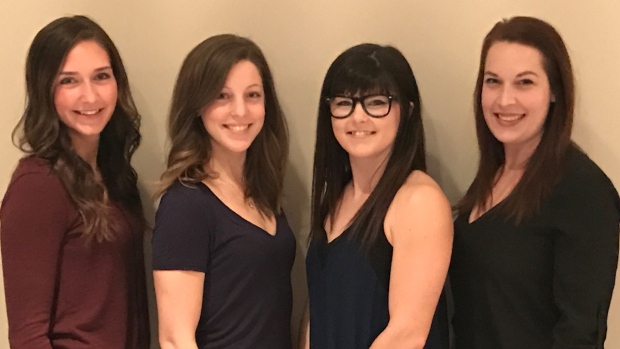 - Third Breanna Knapp joined the team this year.
- The young foursome from Winnipeg won't be the favourites in Summerside, but will hope to surprise some teams.
Team Middaugh (Coldwater, Ont.)
Skip: Sherry Middaugh Third: Jo-Ann Rizzo Second: Lee Merklinger Lead: Leigh Armstrong
- Middaugh will look for redemption this trials season after she fell to the eventual Olympic gold medalist Team Jones in the final of the 2013 Canadian trials.
- Team Middaugh lost to Team Silvana Tirinzoni in the Stu Sell Oakville Tankard final back in September of this season.
- Expect this rink to be in one of the two qualifying matches by the end of the week.
Team Robertson (Winnipeg, Man.)
Skip: Darcy Robertson Third: Karen Klein Second: Vanessa Foster Lead: Theresa Cannon
- Team Robertson stunned Team Jones in the semi-final of last year's Manitoba Playdowns before falling to Team Michelle Englot in the final.
- Won the Atkins Curling Supplies Classic this October.
- Owns the top spot on the CTRS rankings this year.
- The Winnipeg rink will look for a few more upsets in P.E.I.
Team Rocque (Edmonton, Alta.)
Skip: Kelsey Rocque Third: Laura Crocker Second: Taylor McDonald Lead: Jennifer Gates
- Team Rocque is one of younger teams on Tour, having won the Red Deer Classic and the Uiseong Masters during the 2015-16 campaign.
- Team Rocque will look to break out at the Road to the Roar Pre-Trials.
Team Scotland (Calgary, Alta.)
Skip: Nadine Scotland Third: Heather Jensen Second: Rebecca Konschuh Lead: Heather Rogers
- Team Scotland broke out last season by winning four events and continued to play well this season by defending their title at the Avonair Cash Spiel.
- This group from Calgary might be ready to make the next step and should be in the mix to qualify for Ottawa.
Team Thompson (Kamloops, B.C.)
Skip: Karla Thompson Third: Kristen Recksiedler Second: Shannon Joanisse Lead: Trysta Vandale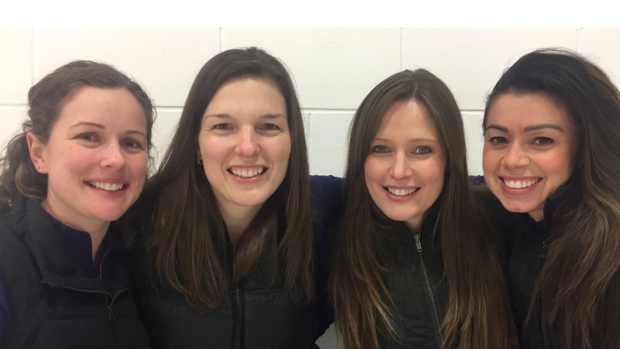 - Thompson competed at the 2016 Scotties, finishing with a 2-9 record.
Team Tippin (Woodstock, Ont.)
Skip: Julie Tippin Third: Chantal Duhaime Second: Rachelle Vink Lead: Tess Bobbie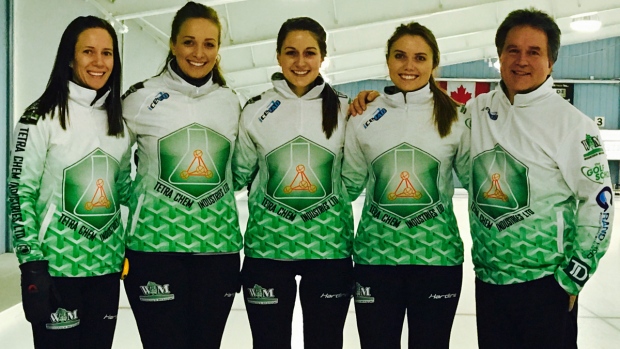 - Team Tippin has already won two events this season.
- Keep an eye on Team Tippin in Summerside – they are another rink that should be competitive in the tough field.