Fresh foursomes look to shake things up in women's curling
The best curlers in the world have returned to the starting line as another four-year marathon to Olympic glory begins this season. And Year 1 of the quadrennial will be an interesting one, to say the least.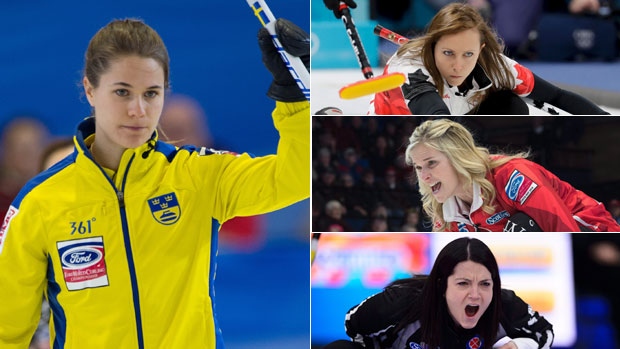 The best curlers in the world have returned to the starting line as another four-year marathon to Olympic glory begins this season.
Sweden's Anna Hasselborg and John Shuster of the United States are probably still on the highest of highs after years of determination and practice paid off when they captured gold in their respective events in Pyeongchang, South Korea, last winter. But now everyone's back at square one driven by that mental image of standing atop the podium at the 2022 Beijing Olympics. The life-changing and daunting goal is something every top curler will now strive to accomplish.
And Year 1 of the quadrennial will be an interesting one, to say the least.
Let's take a look at the plethora of new-look rinks and some major storylines for the 2018-19 season with TSN.ca's women's curling preview.
New Teams
After every Olympic cycle it's common for roster movement to occur in attempt to find the perfect foursome.
However, this summer was a whole different story.
Aside from the rinks led by Brad Gushue and Rachel Homan, it seems almost every elite level squad will look vastly different in 2018-19.
Here are some of the most notable shakeups on the women's side.
Team Jennifer Jones (Winnipeg, Manitoba)
Skip: Jennifer Jones Third: Kaitlyn Lawes Second: Jocelyn Peterman Lead: Dawn McEwen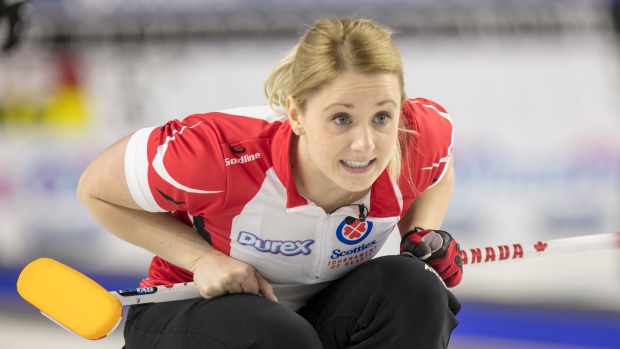 Jill Officer, one of the most decorated curlers in the game, is taking a break. The Jennifer Jones second announced after the Olympic trials last year in Ottawa that she would not be competing in 2018-19. The 43-year-old is a six-time Scotties Tournament of Hearts champion, two-time world champ and Olympic gold medalist, playing with Jones for more than two decades. And the pair finished on a high note last season, capturing both the Canadian and world titles in dominating fashion.
Losing a teammate of Officer's calibre would be a blow to many teams, but maybe not Team Jones. The veteran skip added 24-year-old Jocelyn Peterman to the fold as a replacement – she's a player who already has a Scotties title to her name.
This rink will obviously look different, but if Jones and Kaitlyn Lawes keep on doing what they've done for years, they won't miss a beat.
Despite having just two of four players (Lawes was not part of the Scotties team as she was competing in mixed doubles at the Olympics) returning, a rule exemption will allow Team Jones to serve as Team Canada at the 2019 Scotties Tournament of Hearts in Sydney, Nova Scotia, from Feb. 16-24.
Kerri Einarson (Winnipeg, Manitoba)
Skip: Kerri Einarson Third: Val Sweeting Second: Shannon Birchard Lead: Briane Meilleur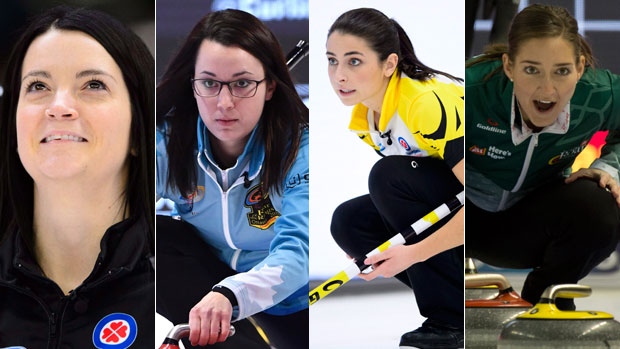 Team Kerri Einarson might be one of the most intriguing teams in years.
What do you get when you combine four skips into one foursome? Do you they become the best shot-making team in the game? Or do they struggle because there's too many cooks in the kitchen?
Well, we're about to find out.
After making it to the Canadian final last season, Einarson parted ways with her team following a five-year run. The new status presented the opportunity to form a "super-team" of skips including two-time Scotties finalist Val Sweeting out of Edmonton, Winnipeg's Shannon Birchard, who was excellent as Lawes' replacement at nationals last year, and Meilleur, also from Winnipeg.
On paper, this team looks like it could work.
Sweeting is a great shot maker but has never been able to reach the top of the mountain as a skip. Taking a step back might be the answer. The same goes for Birchard, who was arguably the best third at the Scotties last year. If Einarson plays the way she has the past couple of campaigns, this squad will be one to be reckoned with.
The only problem? They have to play in Manitoba, a curling hotbed that will once again be a drastic fight to the finish even with Jones out of the picture competing as Team Canada at the Scotties.
Chelsea Carey (Calgary, Alberta)
Skip: Chelsea Carey Third: Sarah Wilkes Second: Dana Ferguson Lead: Rachel Brown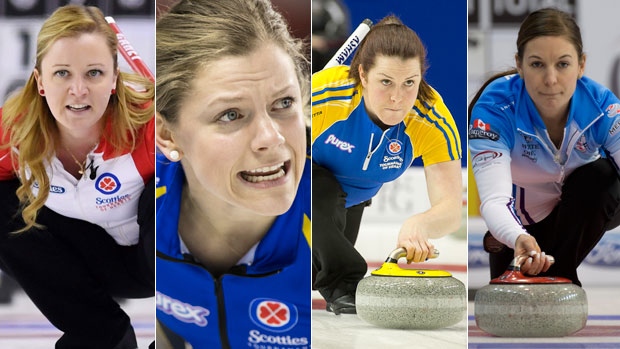 Nine months after being a win away from representing Canada at the Olympics, Chelsea Carey finds herself in charge of a new team for a fourth time in six years.
The 2016 Scotties champ added 28-year-old Sarah Wilkes, formerly of Shannon Kleibrink's squad, to play vice and will have Sweeting's former front-end duo of Dana Ferguson and Rachel Brown doing the sweeping.
All four have Scotties experience and Carey should stay competitive out West. With Sweeting playing in Manitoba, an Alberta final could come down to Team Carey and Team Casey Scheidegger or even the new-look Laura Walker rink.
Tracy Fleury (Winnipeg, Manitoba)
Skip: Tracy Fleury Third: Selena Njegovan Second: Liz Fyfe Lead: Kristin MacCuish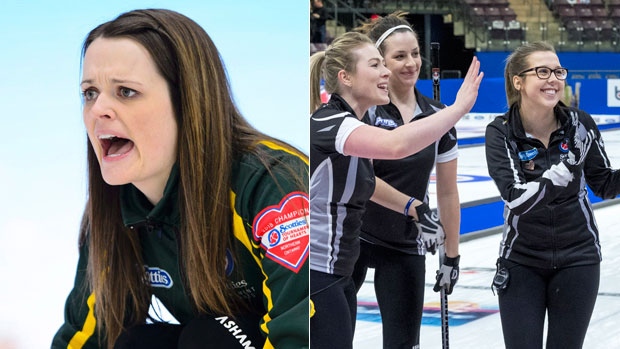 Out goes Kerri Einarson, in comes Tracy Fleury.
The 32-year-old from Sudbury, who has represented Northern Ontario/Ontario three times at nationals, will curl out of Manitoba this season as a replacement for the departing Einarson.
As mentioned, Einarson and company fell to Jones in the Scotties final last year and the three remaining players will look to get there again with a new skip.
Fleury put together an impressive 8-3 record at the Scotties last year before losing to Mary-Anne Arsenault in the page playoff 3 vs. 4 game.
This team remains talented and, like Team Einarson, they could turn out to be contender for the Scotties wild-card game if they don't win Manitoba.
Allison Flaxey (Winnipeg, Manitoba)
Skip: Allison Flaxey Third: Kate Cameron Second: Taylor McDonald Lead: Raunora Westcott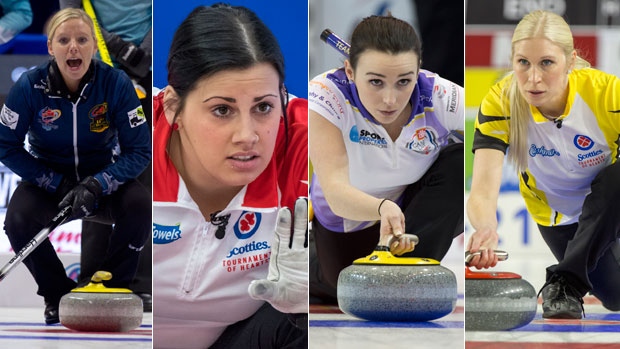 Another curler taking her talents to Manitoba this season is 33-year-old Allison Flaxey.
The Winnipeg native has been skipping teams in Ontario since 2011, appearing in the Scotties Tournament of Hearts in 2014 and the Roar of the Rings Olympic trials last season.
This season she'll have Michelle Englot's former third and lead in Kate Cameron and Raunora Westcott as well as 2014 world junior champion Taylor McDonald as her second.
On paper, this squad seems like a step up from her old team, especially with Cameron, just 26, being one of the most promising up-and-coming players in the game.
You already know the story of Manitoba, but if provincial success doesn't come for Team Flaxey don't be surprised to still see them compete in plenty of events on the WCT.
Team Laura Walker (Edmonton, Alberta)
Skip: Laura Walker Third: Cathy Overton-Clapham Second: Lori Olson-Johns Lead: Laine Peters
This should be a fun team to keep up with as well.
Laura Walker, 27, will skip her own team this season for the first time since 2014.
Veteran Scotties champions Cathy Overton-Clapham and Laine Peters, who have seven national titles between them, are joining Walker out West after an impressive run with Team Carey in Manitoba. Former Sweeting vice Lori Olson-Johns will play second.
This is one of the most experienced teams on tour and Alberta might be there to take it all in the 2018-19 season.
Suzanne Birt (Charlottetown, Prince Edward Island)
Skip: Suzanne Birt Third: Marie Christianson Second: Meaghan Hughes Lead Michelle McQuaid
Suzanne Birt has competed in nine Scotties Tournament of Hearts in her career and there's a good chance she'll make it 10 this season.
After taking off two years, the 36-year-old is returning to the winter sport and becomes the instant favourite to represent P.E.I. at the Canadian championship which will take place not too far away in Sydney, Nova Scotia.
Smaller East Coast teams like Birt's don't play a ton on tour and are rarely seen on the Grand Slam circuit, but you can count on them qualifying for nationals on a regular basis.
If she gets there, the two-time Canadian junior champion will look to make a run and get into the playoffs for the first time since 2007 in Lethbridge.
Robyn Silvernagle (Saskatoon, Saskatchewan)
Skip: Robyn Silvernagle Third: Stefanie Lawton Second: Jessie Hunkin Lead: Kara Thevenot
Stefanie Lawton is looking to get back to nationals for the first time since 2015 by taking on a lesser role with Team Robyn Silvernagle.
The 38-year-old has skipped rinks in Saskatchewan for years but will now play vice for a new-look team looking to make some noise in the prairie province.
They'll be opposed by other fresh foursomes including the ones led by Sherry Anderson and Kristen Streifel.
For a full list of all the curling roster changes this off-season, click HERE.
Major Storylines
Back to the Drawing Board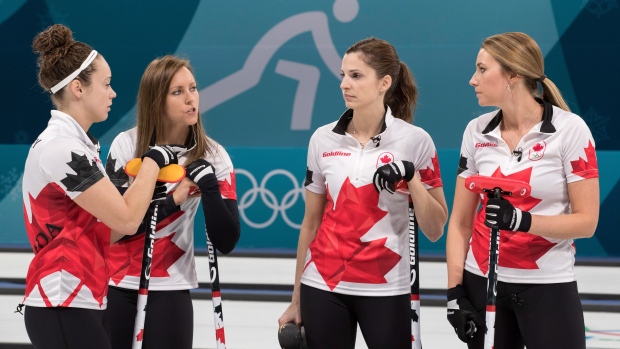 It may have taken longer than everyone else, but in mid-April, much to the delight of their fans and the sport, Team Rachel Homan announced they would come back for another attempt at Olympic gold.
They just couldn't walk away after how things ended in Pyeongchang.
From their opening-match loss against crowd favourites Team EunJung Kim to a controversial decision against Denmark and finally a nail in the coffin defeat to Scottish rivals Team Eve Muirhead, Homan and company never got comfortable at the Olympics and it showed.
They could very well be the best women's team on the planet, but they were far from it that week, and went home without a medal ­– the first time that has happened to a Canadian women's team competing at the Olympics.
Now, it's back to the drawing board.
Things will look a little different in 2018-19 as coach Adam Kingsbury left the team in the summer after a three-year stint as an analytics guru. There is no world on a replacement as of yet.
Besides a new coach, Team Homan will be the same and that's probably a good thing for curling as they've arguably become the most popular team on either the men's or women's sides. However, some might wonder how the Olympic disaster will affect them going forward.
Following the Games, Homan went 0-5 at the Players' Championship in Toronto before turning things around drastically and winning at the season-ending Champions Cup in Calgary. A relief for fans of the Ottawa-based rink everywhere.
Now with a new curling year already underway, we'll get to see if they can keep their Olympic troubles in the rear-view mirror and move forward as an elite-level rink.
The safe money says they do just that.
New World Order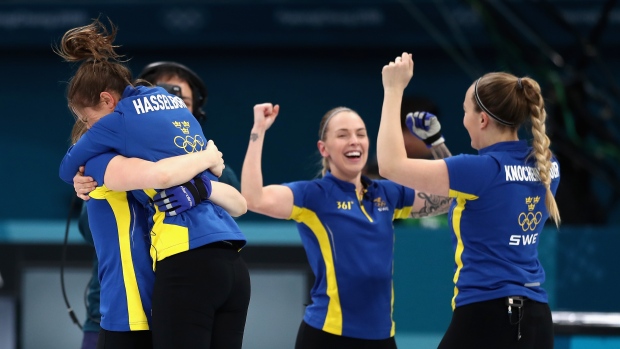 The international competition in men's curling may be impressive, but the women's field is much deeper.
Just take a look at the Olympics.
Not only were Homan and company not able to medal, they didn't even qualify for the playoffs. That's partly because of their own play, but mostly due to the fact that the women's game internationally has improved drastically in recent years.
And it will only continue to give Canada fits in the future.
At the top of the table there's Olympic champions Team Anna Hasselborg of Sweden. Hasselborg's rink is back for a fourth consecutive season and will be in contention at every Grand Slam event they play in. However, just like for every championship-winning club, the same question has to asked – will there be a hangover?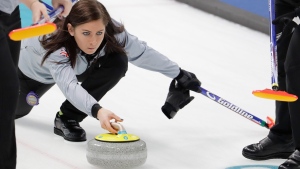 Four-time world junior gold medalist Eve Muirhead slightly tweaked her lineup this summer and that's exactly what this Scottish rink may need. Vice Anna Sloan is out after a seven-year stint and will be replaced by Jennifer Dodds.
Since winning the 2013 world women's championship in Latvia, the 28-year-old has had some up-and-down times on the ice. She hasn't won a Grand Slam in the past two years – including three semi-final losses last season – and fell to Japan in the bronze-medal game at the Olympics in South Korea. Muirhead was then swept by Hannah Flemming's rink in the Scottish world qualifiers, marking the first time since 2007 that the skip did not appear at the prestigious event. Will a slight change be enough to alter Muirhead's fortunes? Only time will tell.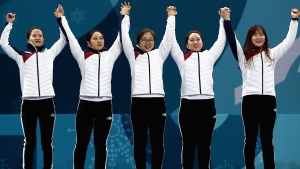 Of course, you can't forget about the Asian rinks that are seemingly making vast improvements on a yearly basis. South Korea's EunJung Kim and Satsuki Fujisawa of Japan claimed silver and bronze respectively at the Olympics last year. This was hardly a surprise. Both have played in many Canadian curling events over the past few seasons with increasing success. It won't be a surprise if one of these rinks becomes just the second Asian nation to capture gold at the world women's championship (China's Bingyu Wang did it in 2009) which takes place in Silkeborg, Denmark, this season.
The biggest shakeup in women's international curling this off-season occurred in Switzerland where two renowned skips became teammates. Alina Patz, the 2015 world champion, is teaming up with Silvana Tirinzoni. This group instantly becomes the top Swiss rink in curling so expect to see them at many world championships over the next four years and probably at the Olympics in 2022.
In Russia, Anna Sidorova won't have to worry about battling Victoria Moiseeva in 2018-19 as the 27-year-old, who represented the country at both the Olympics and world championships last year, is taking a step back from the sport this season. You'll see a lot of Team Sidorova on tour, Grand Slam events and probably the world championships.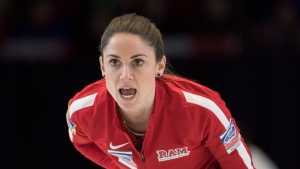 Then there's Jamie Sinclair who has established herself as America's brightest hope after an impressive fourth-place finish at the world championship last year in North Bay.
All these talented rinks will get the chance to compete head-to-head around the world with the introduction of the Curling World Cup presented by the World Curling Federation. The four-leg international series will see men's, women's and mixed doubles teams battle throughout the year as representatives for their countries.
Here's how the schedule breaks down.
Suzhou, China - September 12-16
Team Canada
Women's - Rachel Homan
Men's - Kevin Koe
Mixed Doubles - Kirk Muyres and Laura Walker
Omaha, United States: December 5-9
Jonkoping, Sweden: January 30-February 3
Beijing, China: May 8-12
Headed Out East
Sydney is hoping the Scotties Tournament of Hearts brings the same top-level experience to Nova Scotia as the Brier brought to St. John's two years ago.
The Scotties will make its first appearance on the East Coast since Charlottetown hosted the event in 2011.
Small-town communities like Sydney love their curling. Especially when they have somebody to cheer for. St. John's proved that in 2017 with the most exciting Brier ever as hometown hero Brad Gushue claimed his first ever Canadian championship.
Well, Halifax's Mary-Anne Arsenault has proven that she still has something left in the tank with a surprising third-place finish at the Scotties last year in Penticton, B.C. How does another run in Sydney sound?