Curling legend Lindholm leaves as Sweden's national coach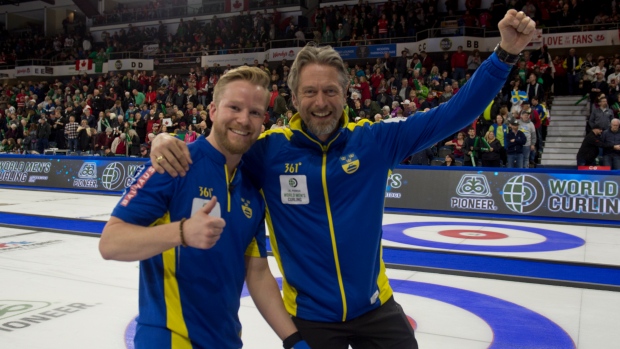 One of the greatest curlers of all-time has decided to make a change as Peja Lindholm announced on Tuesday that he would be leaving his role as Sweden's national coach.
Lindholm made the announcement on Twitter.
"After nine years I decided to do new stuff. This means I will leave SWE curling as the national coach. So many memories I have together with the teams! Thanks to you all and best of luck in the future. I will NEVER forget this," he said on the social media platform.
Lindholm began coaching Sweden in 2011 and has helped the European powerhouse to multiple curling titles, including four world championships and one Olympic silver medal with Niklas Edin and Olympic gold with Anna Hasselborg.
The 48-year-old retired from his playing career in 2007 after capturing one world junior championship, three world titles and a pair of European championships over an 18-year span.
Lindholm also competed in the 1998, 2002 and 2006 Olympics, but was never able to reach the podium.