Curling off-season roster tracker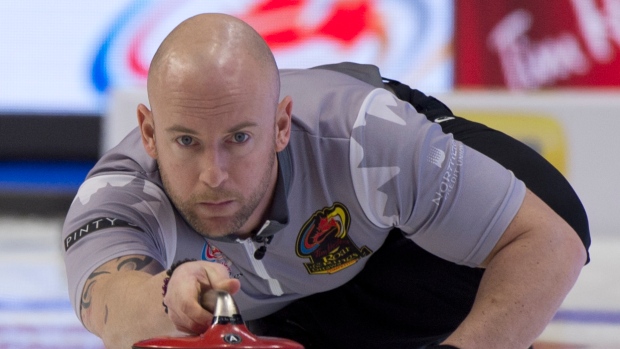 As another curling season winds downs, curlers have already started forming new foursomes for next year. Check out the new rinks for the 2019-2020 curling season.
New Teams for 2019-20 Season
Men's Teams
Team Brad Jacobs (Northern Ontario)
- The team has decided to part ways with third Ryan Fry.
Skip: Brad Jacobs
Third: Marc Kennedy
Second: E.J. Harnden
Lead: Ryan Harnden
Team John Epping (Ontario)
- Ryan Fry replaces Craig Savill
Skip: John Epping
Third: Ryan Fry
Second: Mat Camm
Lead: Brent Laing
Team Tanner Horgan (Manitoba)
- New foursome
Skip: Tanner Horgan
Third: Colton Lott
Second: Kyle Doering
Lead: Tanner Lott
Team Stuart Thompson (Nova Scotia)
- New Second
Skip: Stuart Thompson
Third: Colten Steele
Second: Cameron MacKenzie
Lead: Travis Colter
Team Mark Kean (Ontario)
- New team
Skip: Mark Kean
Third: Charlie Richard
Second: Tyler Twining
Lead: DJ Ronaldson
Team Tyler Tardi (British Columbia)
- New team
Skip: Tyler Tardi
Third: Sterling Middleton
Second: Jordan Tardi
Lead: Alex Horvath
Women's Teams
Team Michelle Englot (Saskatchewan)
- New foursome
Skip: Michelle Englot
Third: Sara England
Second: Stasia Wisniewski
Lead: Shelby Brandt
Team Laura Walker (Alberta)
- New foursome
Skip: Laura Walker
Third: Kate Cameron
Second: Taylor McDonald
Lead: Nadine Scotland
Team Megan Balsdon (Ontario)
- New foursome
Skip: Megan Balsdon
Third: Lynn Kreviazuk
Second: Rachelle Strybosch
Lead: Tess Bobbie
Team Darcy Robertson (Manitoba)
- New foursome
Skip: Darcy Robertson
Third: Laura Burtnyk
Second: Gaetanne Gauthier
Lead: Krysten Karwacki
Team Theresa Cannon (Manitoba)
- New foursome
Skip: Theresa Cannon
Third: Karen Klein
Second: Vanessa Foster
Lead: Raunora Westcott
Team Kristen Streifel (Saskatchewan)
- New lead
Skip: Kristen Streifel
Third: Jolene Campbell
Second: Dayna Demers
Lead: Kelly Schafer
Team Sherry Anderson (Saskatchewan)
- New lead
Skip: Sherry Anderson
Third: Nancy Martin
Second: Meaghan Frerichs
Lead: Chaelyn Kitz
---
Team Breakups
Men's Teams
Team Martin Crête (Quebec)
Skip: Martin Crête
Third: Philippe Lemay
Second: Éric Sylvain
Lead: Philippe Ménard
Team Thomas Ulsrud (Norway)
Skip: Thomas Ulsrud
Third: Torger Nergård
Second: Christoffer Svae
Lead: Håvard Vad Petersson
Women's Teams
Team Jacqueline Harrison (Ontario)
Skip: Jacqueline Harrison
Third: Clancy Grandy
Second: Lynn Kreviazuk
Lead: Morgan Court