Cyborg defeats Holm to retain UFC featherweight belt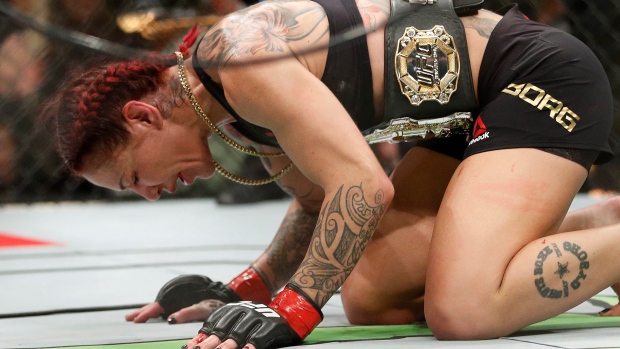 Cris "Cyborg" Justino used power strikes and kicks to beat Holly Holm by unanimous decision and defend her featherweight belt at UFC 219 on Saturday night.
Judges scored it 49-46, 48-47 and 48-47, extending Justino's unbeaten streak to 19 with a victory over a former bantamweight champion with a knack for big upsets. It was the first time that Justino was taken five rounds in her career.
The fighters exchanged early punches, standing toe-to-toe for much of the first round. Justino (19-1) was able to land some bigger strikes, including a solid right hook that was the best punch of the opening round. The second round went similarly before Justino pressed forward in the third with a solid right cross and a number of kicks. She finished the third with a flurry of punches and continued to hold a slight edge the rest of the way in a tight bout.
Holm's face was beat up by the end, although neither fighter appeared seriously injured. Holm (11-4) was trying for another marquee victory in a career highlighted by her upset of Ronda Rousey in 2015.