Fabbro out vs. France, leaving Canada short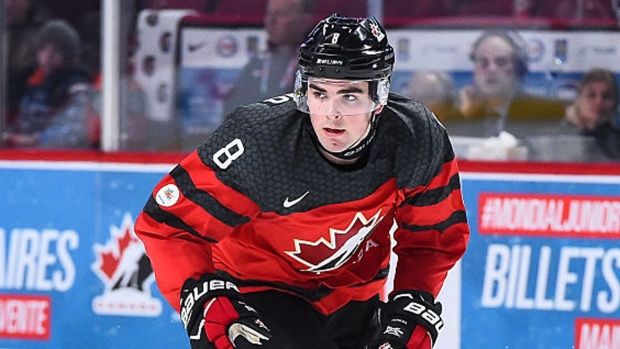 Team Canada will be without defenceman Dante Fabbro when Team Canada takes on Team France at the world hockey championship, TSN's Brent Wallace reports,
Fabbro took a puck to the face against Slovakia on Monday.
Canada added defenceman Philippe Myers to their roster on Wednesday. He is en route to Kosice and if he arrives in time for the game, he will suit up for Canada.
Head coach Alain Vigneault told Wallace that forward Tyler Bertuzzi or Sean Couturier could see time on the blue line.
You can watch Team Canada take on Team France at 10 a.m. ET/7 a.m. PT on TSN3/5, TSN Direct and TSN.ca