Dermott taking positives from new pairing with Hainsey
Second-year pro is all ears as he adjusts to partnership with talkative 16-year veteran, Kristen Shilton writes.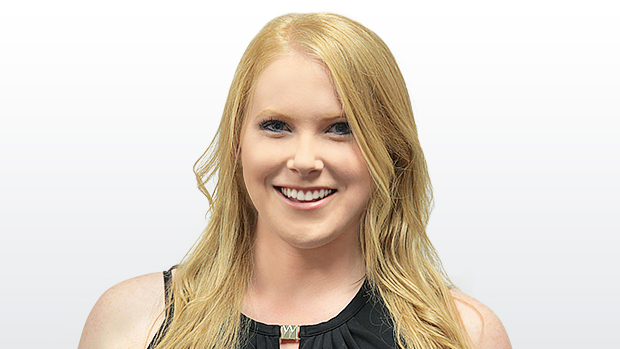 TORONTO – In the last week, Maple Leafs' defenceman Travis Dermott has gone from a partner who is still learning English to one who never stops talking on the ice.
The second-year pro insists he's only too happy to listen.
After Toronto acquired Jake Muzzin in a trade with Los Angeles last Monday, Dermott switched from a pairing with NHL rookie Igor Ozhiganov to having 16-year veteran Ron Hainsey, whose vocal nature is revered by head coach Mike Babcock, by his side.
It has only been two games, but so far so good. Babcock singled-out his two-point performance on Saturday against Pittsburgh as "one of [Dermott's] best games."
"I don't know [if I felt] different," Dermott said Monday, ahead of the Leafs' matchup with Anaheim. "Couple bounces went my way, gave me a little bit of confidence to go forward making more confident and comfortable plays. Over time you develop that, and especially playing with Ron and being the defensive powerhouse that he is, I can hopefully be learning a lot from him and he'll be helping me."
Previously, it had been Dermott trying to steer Ozhiganov in his first North American season, language barrier and all. The Moscow native has been a healthy scratch for Toronto since Muzzin arrived, while Dermott's focus has shifted to refining his own game.
The biggest knock on Dermott since he joined the Leafs last January has been his defensive work, a fact Babcock and general manager Kyle Dubas haven't shied away from addressing.
In discussing the Leafs' blueline last December, Dubas specifically mentioned Dermott and Ozhiganov as players the team was "continuing to look for gains" from in the season's second half.
The opportunity to move Hainsey onto the third pairing with Dermott was a direct trickle-down effect of Muzzin's acquisition, and Babcock already sees a deeper blueline group because of it.
"We don't question [Dermott's] ability to break out the puck. We don't question his ability on the offensive blueline," Babcock explained. "Where he's got to keep growing, and that's what Ron Hainsey is going to do for him, is you've got to stand in the right spot in the D zone. The puck can't come through you in the D zone; you can't step up and have people go by you."
Dermott admits his defensive game is a work in progress, which has made playing with Hainsey so appealing. In their last two games, Dermott is plus-one, with 55 per cent possession and four shots on net.
That his goal and assist on Saturday also accounted for the first multi-point game he's produced since Feb. 14, 2018 was just a bonus.
"[Ron's] a great guy to look up to, especially for me where the defensive part of my game is the part I need to focus on the most," Dermott said. "Just having a guy like that beside me, it's going to be great for me going forward this season and for my career. I'll be learning a lot from him."
Before Dermott, Morgan Rielly was partnered with Hainsey for a season and a half, right up to when Muzzin joined the Leafs. If anyone can appreciate all that Hainsey brings, it's Rielly.
Part of the reason Toronto signed the 37-year-old as a free agent back in 2017 was to give Rielly, then 23, a boost after he finished the 2016-17 campaign with 27 points and sitting at minus-20.
Since then, Rielly's evolved into a true No. 1 defencemen, garnering Norris Trophy buzz in what's shaping up to be a career year this season. There are a multitude of factors that go into that process, but Rielly acknowledges it didn't happen without some help.
"I think [Ron] had a pretty good impact on me, just him being a veteran and being around the league a long time," Rielly said. "I think that's what's going to happen with Travis as well. Dermy is a great skater, a great puck mover, a good player. Hains has that reputation of being a good leader, being a good veteran and those [players] are important."
"[Dermott's issues] are all the things that are no different than Morgan Rielly," Babcock added. "Everyone raves about you, but you're a dash all the time. The puck is going in your net all the time. So you have to figure that out over time. That's what the league is all about."
The key for Dermott now is to continue building his confidence, even on nights when the bounces aren't coming.
With Hainsey on his side, bringing an expert-level of communication that never subsides, Dermott hopes he can put the pieces together to take an expected step forward in his own career
"I feel like I'm getting better, getting more comfortable every game," Dermott said. "From a defensive standpoint, that's probably the biggest part where I'm getting more comfortable and where you need the confidence. Everyone is going to mess up, but it's just trying to learn from it and get past it."
Maple Leafs projected lines vs. Anaheim:
Hyman-Tavares-Marner
Marleau-Matthews-Kapanen
Brown-Kadri-Nylander
Lindholm-Gauthier-Johnsson
Muzzin-Rielly
Gardiner-Zaitsev
Dermott-Hainsey
Andersen starts
Sparks​