Despite hot start, Raptors still have plenty of work to do
We knew the Toronto Raptors were deep and talented, but there's a learning curve here and working on their late-game execution and improving their communication on the court will ultimately determine whether they can reach their ceiling, Josh Lewenberg writes.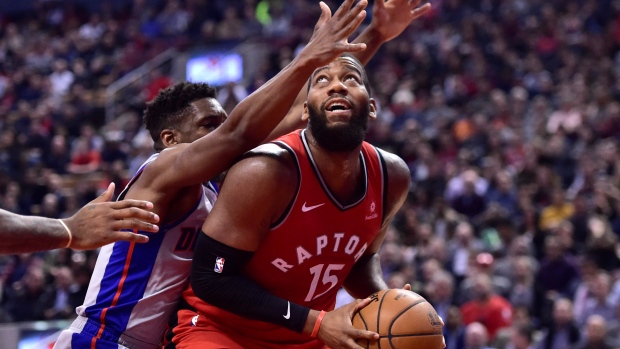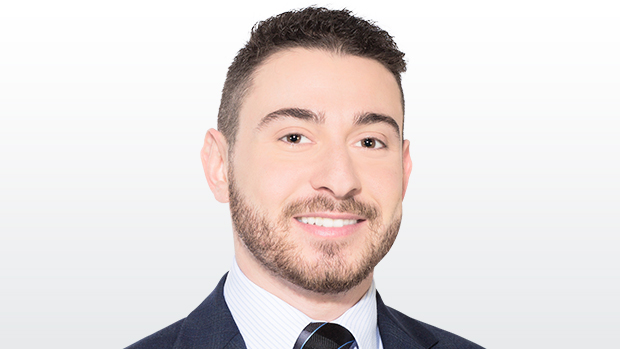 TORONTO – Prior to their current two-game losing skid, the first bit of adversity that's come their way season, the Raptors' franchise-best 12-1 start reaffirmed a few things we already knew about them.
We knew the Raptors were deep. They have only had the benefit of a fully healthy roster for one game so far, but despite all the injuries, rest nights and – in the case of OG Anunoby – personal leaves, they've found a way to endure, with different guys stepping up when called upon.
Most recently, with Serge Ibaka out and Jonas Valanciunas in foul trouble against Detroit on Wednesday, veteran third-string centre Greg Monroe filled in admirably with 17 points and nine rebounds in 21 minutes. Prior to signing in Toronto this past summer, Monroe had started 70 per cent of his 589 career games, and could still start for some NBA teams. It's one of many luxuries the team's deep rotation affords first-year head coach Nick Nurse.
We knew the Raptors were talented. Admittedly, they still haven't played their best basketball this season. They're working in a couple new starters and a new coach, learning from each other on the fly, yet here they are winning games with relative ease. Even after dropping their last two games, they rank fourth in the NBA in point differential.
We knew Kawhi Leonard was really, really good. He's still getting his sea legs under him after missing most of last season, but he's mostly looked like his old self when he's been on the court. We knew Pascal Siakam was in line for a breakout campaign. He's nearly doubled his scoring average from last year, pouring in 14.1 points per game.
There have also been some pleasant surprises. Kyle Lowry leads the league in assists, Serge Ibaka has turned back the clock, and Jonas Valanciunas has never played less or played better.
However, there are a few important things their hot start wouldn't have taught us about these 2018-19 Toronto Raptors, most notably how well they hold up under pressure.
According to basketball-reference's strength of schedule rating, Toronto has played the ninth-easiest slate of games to this point in the season. Nine of the team's first 15 contests have come at home. They've already played five games against the league's bottom-eight teams, and only one against the current top-eight.
As such, the average margin of victory in their wins is +11.9. Even their first two losses – in Milwaukee and to New Orleans – were blowouts in the opposite direction. They haven't really been tested in tight, late-game situations, not until Wednesday anyway, and it didn't go well.
After coughing up a 19-point third quarter lead, the Raptors went down to the wire with their former coach, Dwane Casey and his new team, the Pistons. The end result was a heartbreaking 106-104 loss. It was their first game of the season decided by three points or fewer. To put that into perspective, Detroit has already played six such games (tied for the most in the NBA) and won four of them (most in the NBA). Prior to Wednesday's game, the Raptors had played just seven 'clutch' minutes (score within five in the final five minutes of regulation and overtime), fewest in the league. The Pistons had played 45, tired for the most.
In those crucial moments, the Raptors looked like they had never played together before. There were mental miscues, unforced errors and mass confusion on both ends of the floor. They missed three of four free throws and committed three turnovers in the final five minutes, all of them belonging to Leonard. The biggest came on Toronto's last offensive possession, when the superstar forward dribbled the ball off his foot and out of bounds with two seconds left, giving Detroit a chance to break the tie and win the game, and they did.
After Siakam broke up Detroit's alley-oop attempt with a spectacular block on Glenn Robinson III, the Pistons inbounded the ball from the baseline with just over a second on the clock. Blake Griffin set a screen for Reggie Bullock. Neither Anunoby (originally guarding Griffin) or Siakam (on Bullock) seemed sure if they were switching, so as Griffin popped out to the free throw line, both hedged in that direction and left an open lane for Bullock to get to the bucket. Valanciunas, who was guarding Andre Drummond, rotated over but was too late to contest Bullock's floater. Game over.
After the loss, Lowry, who was guarding the inbounder on that play, had some strong words in regards to his team's defensive communication, or lack thereof.
"I think [it's] just [about] talking, man," said the all-star point guard. "Communication. Open your mouth. We've gotta speak, we've gotta talk, you've gotta say something. Can't play if you can't say nothing."
"On the last possession you've gotta communicate. We have to open our mouth and say switch. We have to talk. Simple as that."
Similarly, Anunoby and Siakam got crossed up on the ill-fated final possession of a loss to Miami last season, when a defensive breakdown gave Wayne Ellington an open path to a game-winning layup. Those are two of the Raptors' best defenders, but they're also two of their youngest players – now a sophomore and third-year player. They don't have a ton of experience playing together, and they have very little experience sharing the court in crunch time. Certainly, this group – with Leonard and Danny Green, who will be out there to close most big games – doesn't have much experience playing together in those situations.
The point being, there's a learning curve here. Nurse and the Raptors can and will continue to work on late-game execution and stress the importance of communication, and that helps to a degree. But simulating those situations in practice or watching them on film don't replicate the intensity and the pressure of being in those moments. They'll need the reps.
After Friday's game in Boston, which should be a good test, the Raptors will visit the Bulls, Magic and Hawks – all losing teams – before returning home to face the slumping Wizards and Heat. From there, the schedule gets tougher. They'll see the improved Grizzlies and host the Warriors in late November, then face the Nuggets and new-look 76ers in early December before heading out on a daunting West Coast road trip, where they'll play the Clippers, Warriors, Trail Blazers and Nuggets in the span of a week.
It won't be an easy stretch, but that's a good thing.
The ability to execute down the stretch will ultimately determine whether this team can reach its ceiling. Taking care of business and blowing out inferior opponents is impressive in its own right, but it's not always indicative of how good a team is. The 2017-18 Raptors are a prime example of that.
Last season, Toronto was second in the NBA in point differential. They were a league-best 35-2 against teams that finished the year with losing records, but they were just 24-21 against winning competition and struggled to close out games. The Raptors' offence, which ranked second last year, fell to 17th in clutch situations. Their defence, ranked fifth, fell to 19th.
The problem, of course, is you're not going to see bad teams in the playoffs and it's highly unlikely you're going to blow out those good-to-elite opponents you'll have to beat in order to advance. At some point, you have to execute against some of the best, and last season's club couldn't, which is one of the biggest reasons president Masai Ujiri opted to fire Casey over the summer.
The irony on Wednesday was Casey's team executed when it mattered most, Nurse's didn't. If we're still talking about this in two or three months from now it will be a very real concern. For now, it's just one of the things the Raptors need to work at and improve upon.
"We've gotta work towards something," Leonard said after Wednesday's loss. "We can't just try to win tonight or the next game. It's about us building a chemistry, a continuity going forward. We just have to have our mindset on where we're trying to be."