Devils' Boyle cleared to practice with team
The New Jersey Devils announced Sunday forward Brian Boyle has been cleared to practice with the team. Boyle was diagnosed with chronic myeloid leukemia ahead of the season and was placed on injured reserve by the Devils.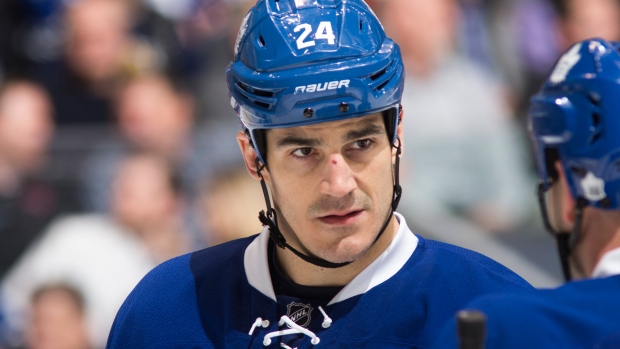 New Jersey Devils forward Brian Boyle has been cleared for full participation in practice after being diagnosed with chronic myeloid leukemia in September.
The Devils said Sunday morning that Boyle would be joining the team at their practice later that day.
The team also said there is no timetable for his return to game action.
The 32-year-old Boyle was diagnosed with CML, a type of bone-marrow cancer, after bloodwork at the start of training camp showed irregularities from last season.
CML is the same disease that former NHL forward Jason Blake played through after being diagnosed in 2007. Blake played six more seasons after being diagnosed with CML.
Boyle signed a $5.5 million, two-year contract with New Jersey in the off-season.
He is a veteran of 624 NHL games with the Los Angeles Kings, New York Rangers, Tampa Bay Lightning and Toronto Maple Leafs and has 93 goals and 76 assists.
— With files from The Associated Press